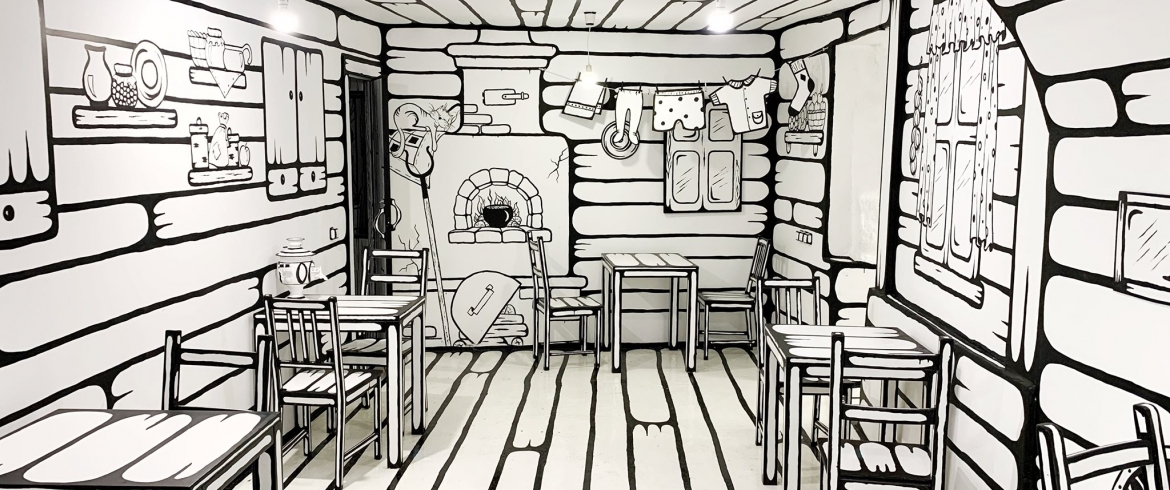 Address
Moika river emb., 27
Unusual coffee shop on the Moika embankment. The specialty of the establishment is the interior: once you get here, you feel as if you are inside a pencil sketch. The menu includes classic coffee and tea, as well as a few simple snacks and desserts. If necessary, coffee will be prepared with alternative milk, syrups are free. Photo and video filming in a coffee shop without purchasing drinks or snacks will cost 250 rubles.
Popular positions:
Quiche with broccoli and salmon - 200 rubles.
Croissant with orange, honey and cinnamon - 200 rubles.
Black Forest cake - 250 rubles.
Cappuccino (250 ml) - 300 rubles.
Matcha latte (green or blue, 250 ml) - 300 rubles.
Assorted tea (500 ml) - 500 rubles.