Monument
Bust of Lomonosov on the square of his name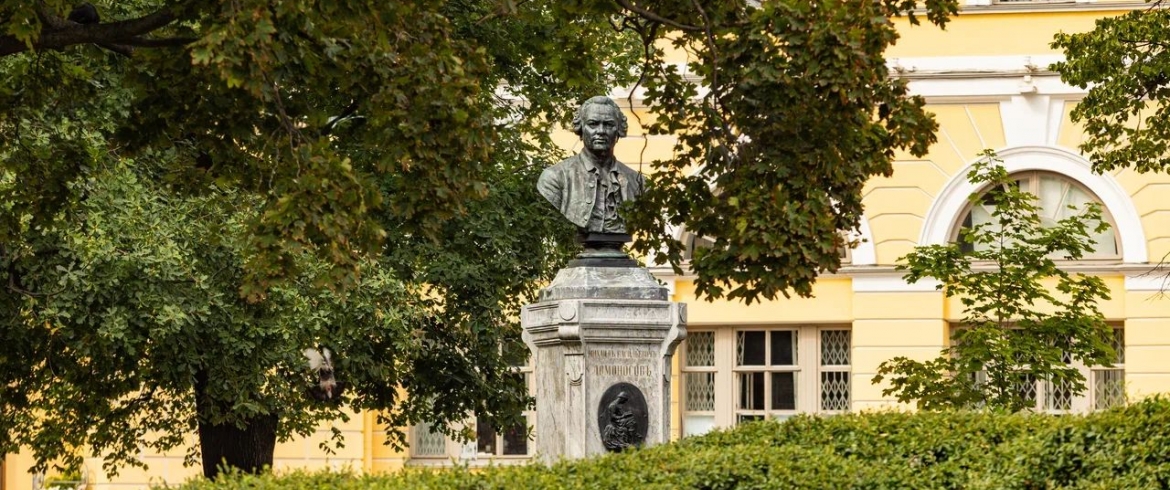 Address
The Lomonosov Square
Opened in
September 24, 1894
Sculptor
P.P. Zabello / A.S. Lytkin
The height of the figure
1.45 meters
In March 1890, the City Council decided to install a monument to M.V. Lomonosov in the park near the Chernyshev Bridge. It became the first monument to a scientist in St. Petersburg, not counting the tombstone at the Lazarevsky cemetery of the Alexander Nevsky Lavra.
The bust of the scientist stands on a pedestal of gray marble on a flat octahedral base made of red granite. There is a bronze bas-relief depicting a sitting boy with an open book in his hands on the pedestal. On the reverse side, there is A.S. Pushkin poem "Otrok", dedicated to the great Russian scientist.
In 1948, the former Chernyshev Square and the bridge over the Fontanka River were renamed the Lomonosov Square and Bridge.
Индивидуальные экскурсии по городу и пригородам на автомобиле и минивэне
Петербург для тех, кто ценит комфорт и внимание
Заказать