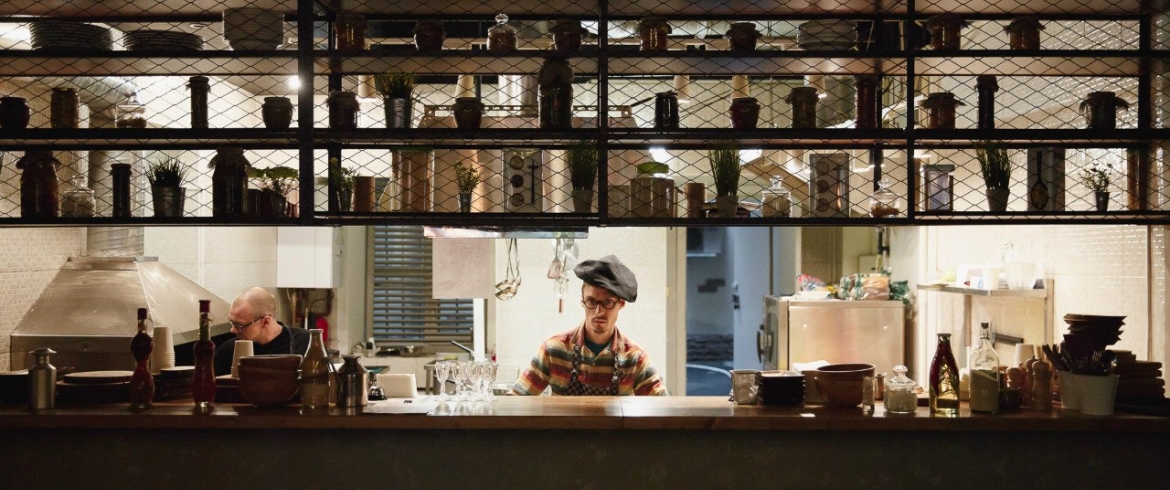 Address
Lomonosova st., 14
Monday, Tuesday, Wednesday, Thursday, Sunday
12:00 – 23:30
Friday, Saturday
12:00 – 00:30
A funky loft-style café-bar with live music, workshops and wine tastings. The restaurant's menu perfectly combines the usual burgers with barbecue, and unusual author's dishes - even gourmets will be delicious. The bar list includes interesting cocktails and an impressive selection of wines, as well as beer and spirits.
Popular positions:
Shakshuka - 450 rubles.
Dim sum with crab - 420 rubles.
Farm salad - 380 rubles.
Fish soup in the Finnish manner - 440 rubles.
Filet mignon steak - 780 rubles.
Chahan with chicken - 430 rubles.
Dessert "Fidel's Cigar" - 370 rubles.
Wine Bio Bio, organic, Merlot, Cielo (glass) - 330 rubles.
Wine Mozel, Riesling, Piesporter, Michelsberg (bottle) - 2200 rubles.
Cocktail "Japanese Slippers" - 460 rubles.
Cappuccino - 150 rubles.