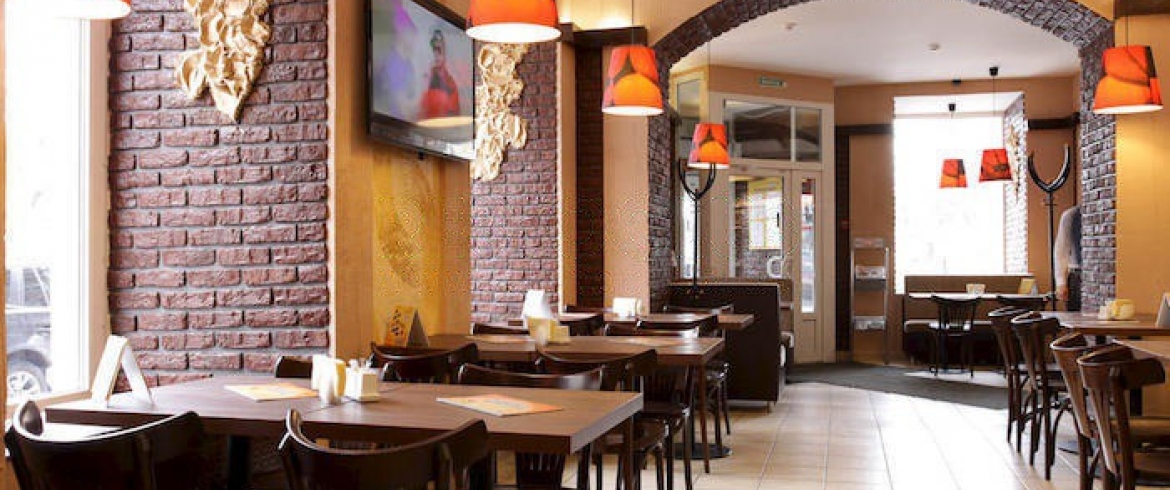 Address
Zagorodny pr., 39/79а
"Brynza" is a unique network of democratic cafes. On the menu you will find 14 types of pasties with a variety of fillings - from hunting sausages and veal to eggplant and, of course, feta cheese; meals are served with tomato salsa. For dessert - sweet cheburek "Like strudel" or "Drunken cherry". For the youngest guests, the chefs will prepare mini-pasties for every taste. In addition, Brynza offers an assortment of classic soups, salads and hot dishes for a hearty lunch or dinner. The bar list includes non-alcoholic classics; cocktails, including signature ones; laconic wine list and several positions of strong alcohol.
Popular positions:
Cheburek "Bavarian" (with pork, hunting sausages, smoked brisket, mushrooms and cheese) - 190 rubles.
Cheburek "Karelia" (with salmon fillet with cheese, fried onions and herbs; served with "Tar-Tar" sauce) - 190 rubles.
Caesar with shrimps - 398 rubles.
Meat hodgepodge - 249 rubles.
Shawarma "Brynza Kebab" - 299 rubles.
Cheburek "Drunken Cherry" - 190 rubles.
Tiramisu - 148 rubles.
Cappuccino - 125 rubles.
Sea buckthorn tea with cloves (teapot) - 397 rubles.
Brynza cocktail - 295 rubles.
Photo: Restoclub
Романтический ужин на воде с изысканным меню и живой музыкой
Круизы по Неве на теплоходах-ресторанах
Купить билет