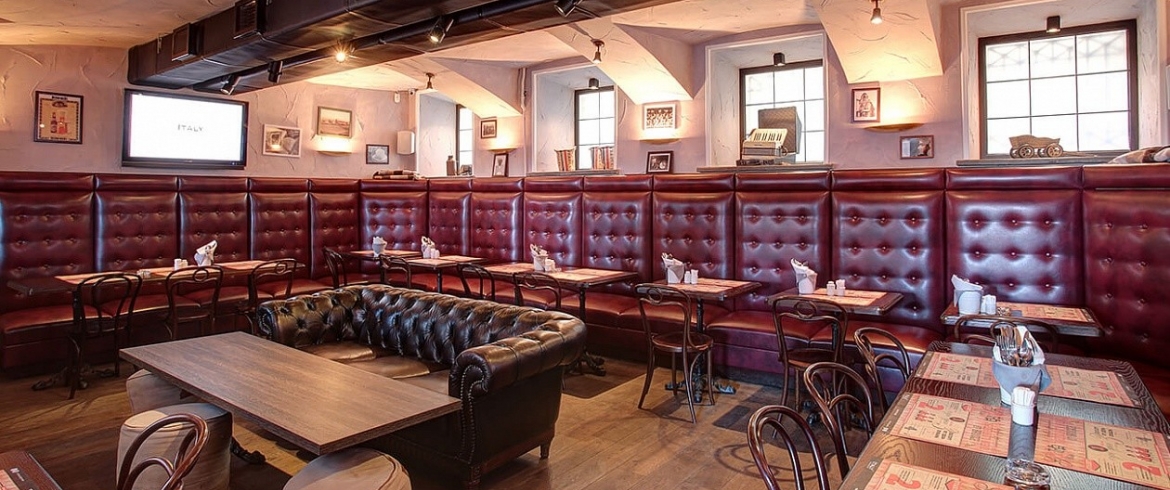 Address
Makarova emb., 22
The gastropub of the network of Belgian establishments Original Belgian is located on Vasilievsky Island near Tuchkov Bridge. It is famous for a huge number of Belgian beers - 25 types of draft and more than a hundred - bottled. Trying everything at once is unrealistic, but in order to get an idea, a guest is offered a "tasting carousel" of five beers for 550 rubles.
Familiarity with Belgian cuisine at Bruges is not limited to famous waffles. Here you can order bruger with a beef cutlet or Flemish beef according to the recipe of the XVIII century, Walloon seafood or half a dozen oysters.
The restaurant is decorated in the classic style of a pub: a long bar, leather chairs and sofas, plasma panels, which are used to show sports.
Popular positions:
Belgian onion soup: 350 rub.
Oysters: 390 rub. / piece
Bruger: 640 rub.
Flemish beef: 670 rub.
Walloon seabass: 790 rub.
Liege waffles with different sauces: 300 rub.
Ночные экскурсии по Петербургу на теплоходе, минивэне, катере и самолете
Белые ночи и разводные мосты
Заказать