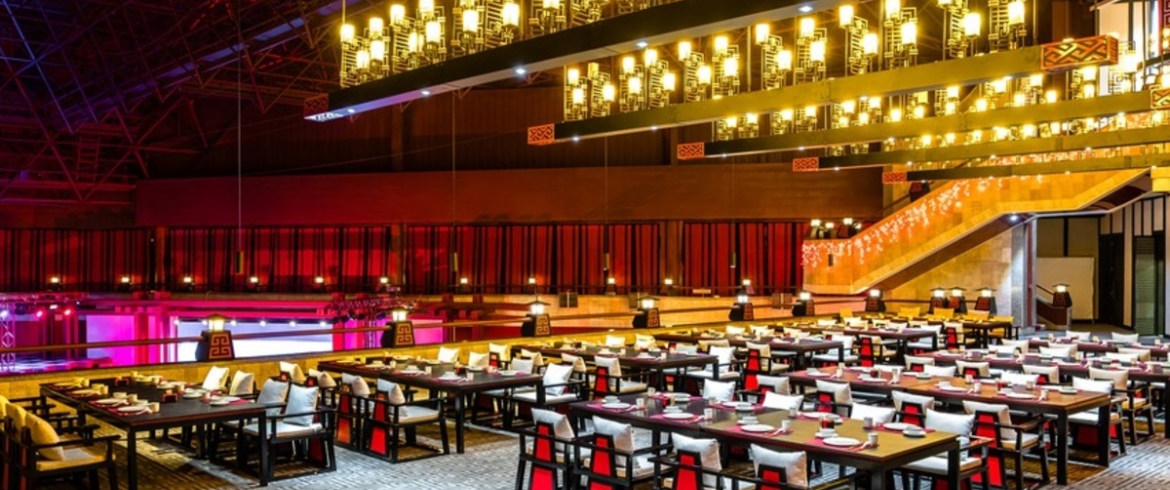 Address
16th Line V.O., 83
A huge Chinese restaurant is divided into several zones: the main one, VIP rooms and VIP rooms. The interior echoes the traditions of Chinese national culture. The menu, based on several Chinese cuisines - Cantonese, Sichuan and Northeastern - has both authentic and European dishes. At the bar, guests are offered baijiu - Chinese vodka; and also a selection of wines from Germany, Italy, France and Austria, Japanese sake and a large assortment of spirits.
Popular positions:
Black wood mushrooms with garlic and cilantro - 368 rubles.
Olivier with turkey - 268 rubles.
Baked mussels - 488 rubles.
Smoked leg of lamb with vegetables - 1288 rubles.
Miso soup - 318 rubles.
Baijiu Yanghe Mengzhilan M3 (shot) - 1340 rubles.