Famous building
Bolshoy Gostiny Dvor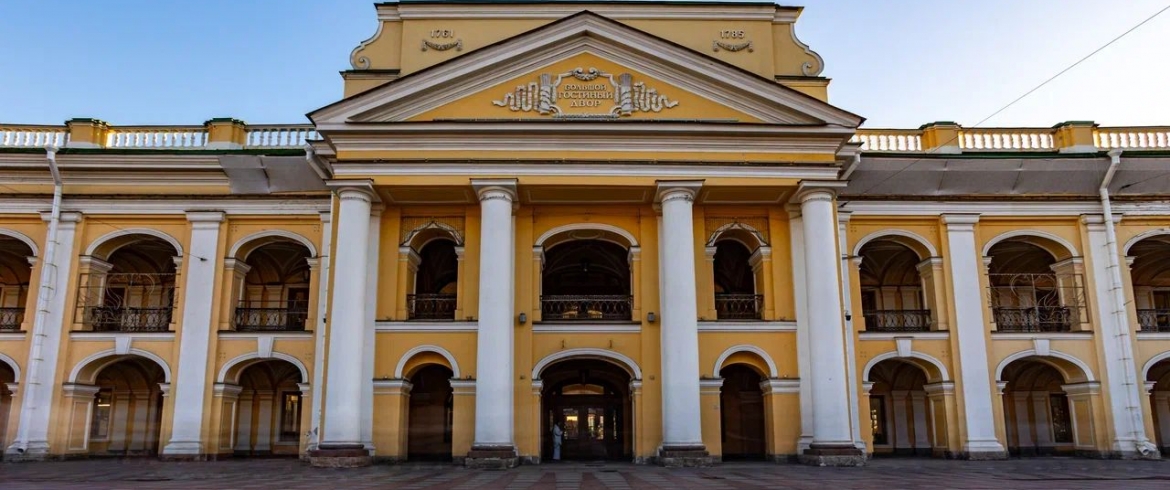 Address
Nevsky prospect, 35
Years of foundation
1761-1785
Architects
F.B. Rastrelli, J.-B. Wallen-Delamot
The Gostiny Dvor was created as the largest trading building in the Russian Empire. His forerunner was the Mystic Court at the Green Bridge on Nevsky Prospekt. When in the fire of 1738 it burned down, it was decided to build a new Gostiny Dvor closer to the border of the city.
In 1748, Empress Elizaveta Petrovna issued a decree on the erection of the Gostiny Dvor. In 1757 the project of the architect Rastrelli was approved, according to which the building was planned to decorate magnificently with stucco and sculptures and make it look like a palace.
The construction was to be financed by the merchants, but the monetary issues hampered the work, and in the end, the project was revised. Its author became Wallen-Delamot, who retained the overall layout of Rastrelli, but simplified the decor.
Gostiny Dvor became the first St. Petersburg building in the style of early classicism. To avoid a fire, everything here was made of stone and iron, even heating the stalls with wood was prohibited. In 1837, a pneumatic furnace was equipped in the store, and in the 1840s the Gostiny Dvor became one of the first buildings in Russia to conduct gas lighting.
Today the Great Gostiny Dvor continues to be the largest department store in the city. Its perimeter is more than one kilometer. About two million units of goods are presented here. Every day up to 300 thousand Petersburgers and visitors to the city make purchases there.