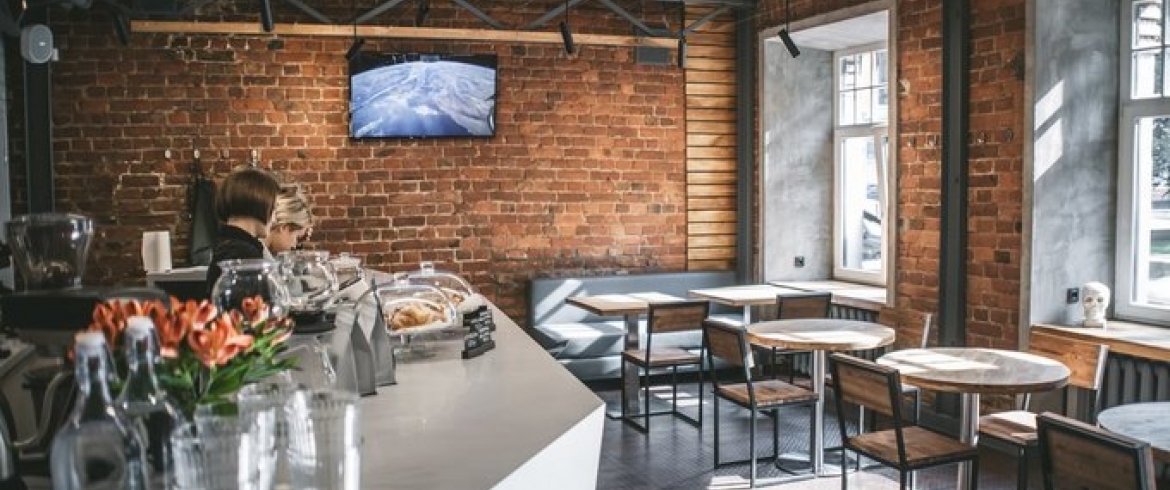 Address
Kamennoostrovsky pr., 13/2 (entrance from Divenskaya street)
Monday, Tuesday, Wednesday, Thursday
08:00 – 22:00
Friday, Weekend
09:30 – 21:00
Black Coffee Co. - A new specialty coffee shop at the intersection of Kamennoostrovsky Avenue and Divenskaya Street.
In the menu - classic espresso drinks, coffee, prepared in alternative ways, and the author's non-alcoholic coffee drinks. From food - desserts, pastries and small hearty snacks.
Popular positions:
Espresso - 100 rubles.
Cappuccino - 150–180 rubles.
V60 - 170 rubles.
Desserts - 180–200 rubles.