Famous building
Big Concert Hall "Oktyabrsky"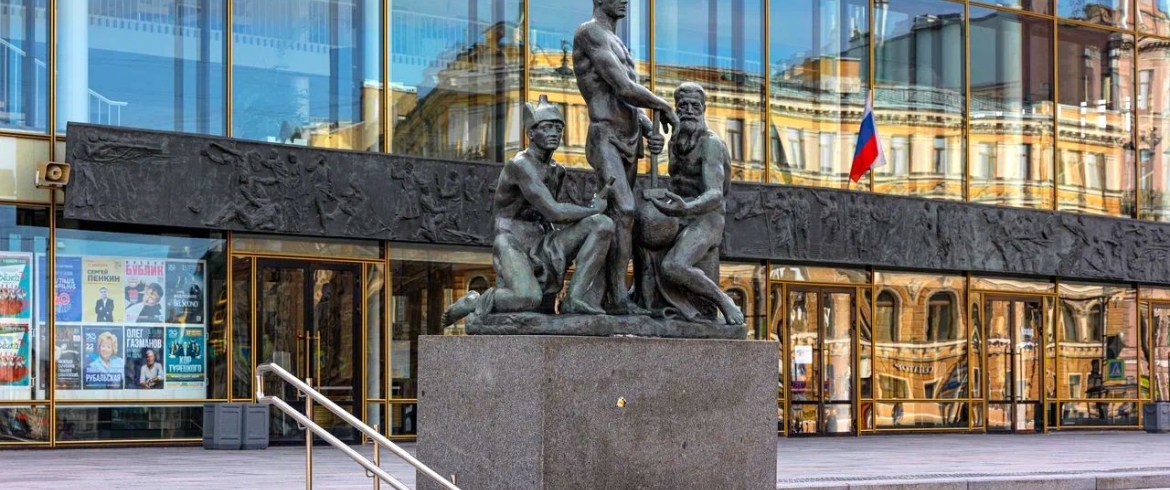 Architects
A.V. Zhuk, V.V. Kamensky, Zh.M. Verzhbizky
Concert hall was built by the 50th anniversary of October revolution. Initially it was created as an analogue of the Kremlin Palace of Congresses and was intended for holding ceremonial meetings, city events and film screenings. However, over time it became a major cultural center.
Today concerts of famous performers of modern and classical art of various genres and directions are held here. Attendance of the concert hall for 3727 seats is about a million spectators a year.
A modern building of glass and Saarem dolomite is located in the city center near the Moscow railway station. His strict appearance harmoniously blended with the classical ensemble of old St.Petersburg. The facade of the building is decorated with a huge stained glass window. Above the main entrance is a bronze frieze made by sculptor M.K. Anikushin. In front of the entrance there is a bronze sculpture "October", created by A.T. Matveyev. The statue was cast in 1968 according to the original of 1927.
It is interesting that earlier in this place was a Greek church, built in 1861 according to the project of R.I. Kuzmin and gave the name of the Greek Square and the Greek Avenue.