Famous building
"Tower" of Vyacheslav Ivanov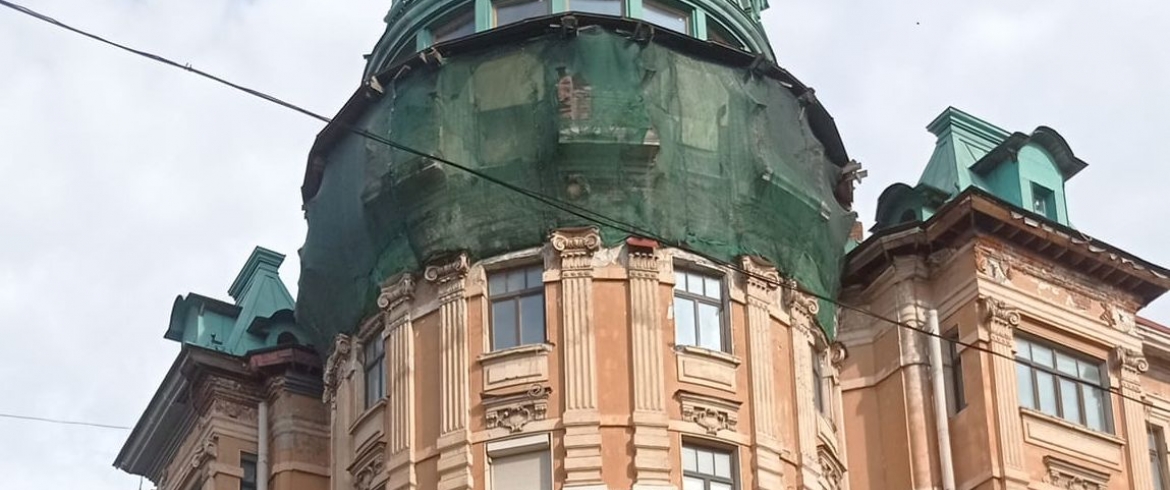 Address
Tavricheskaya Str., 35
Years of foundation
1903-1905
Architects
M.N. Kondratiev
At the intersection of Tverskaya and Tavricheskaya streets in the center of St. Petersburg is a five-story house, crowned with a tower. The history of this house began in 1903 when an apartment house designed by Mikhail Kondratiev was built on a plot of land belonging to the merchant Dernov.
The house with a tower on the corner is a typical example of a twentieth-century modern. Large windows are framed by dragons, the facade is decorated with decorative elements, balconies - ornate cast iron fences in the Parisian style. The interior of the building fully corresponds to the general style, with large stained-glass windows, tiled stoves, rich stucco molding.
The house acquired its popularity in 1905 when, after returning from Europe, the poet Vyacheslav Ivanov and his wife Lidia Zinovieva-Annibal settled in it. In this famous salon, literary evenings "Ivanovo Wednesdays", where poets, artists, critics and theatrical figures of the Silver Age gathered, were held. The young Akhmatova got recognition here, for the first time Blok's "Stranger" sounded.
"Ivanovo Wednesdays" stopped assembling after the death of the poet's wife in 1907. But in 1910 the "Tower Theater" was created here under the lead of Vsevolod Meyerhold.
Ivanov Vyacheslav left Russia in 1912, but the "Ivanov's Tower" has survived to this day. Today it is a residential building with expensive, prestigious real estate, and it's difficult to get inside.