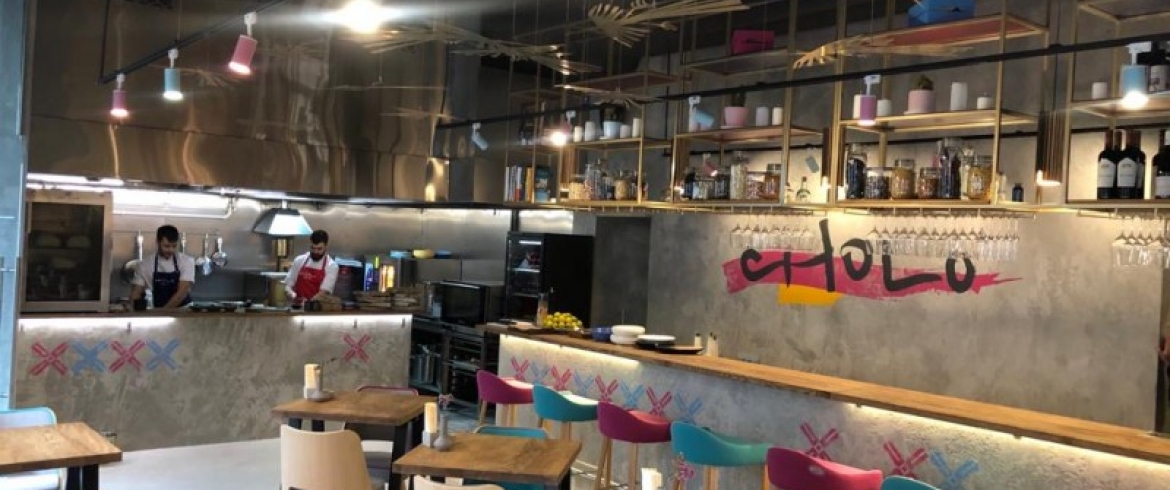 Address
Academician Pavlov st., 6
Monday, Tuesday, Wednesday, Thursday, Sunday
12:00 – 00:00
Friday, Saturday
12:00 – 04:00
New Peruvian bar with an open kitchen. Cholo in Spanish means "person of mixed origin", "half-breed". Restaurants's menu reflects the essence of Cholo, a gastronomic story about Peruvian cuisine that continues its history in modern times. The basis was the centuries-old traditions prevailing in the preparation of national dishes. For centuries, the Peruvian cuisine absorbed the best that conquerors and immigrants brought with them to this land. Their culinary traditions tightly intertwined with the tastes of this land, which gave the world many products.
The restaurant serves several types of ceviche, as well as tiradito, sushi nikkey, traditional soups, and all this at quite reasonable prices. The bar list includes South American wines and cocktails based on traditional Latin American beverages.
The restaurant is still working in technical mode, from 17.00 to 23.00.
Popular dishes:
Ceviche: 390-420 rubles.
Tasting set ceviche: 690 rubles.
Scallops tiradito: 480 rub.
Grilled octopus with root vegetable cream and Peruvian pepper sauce: 450 rub.
Skewers of beef in a nikkey sauce: 450 rub.
Creole soup with mussels: 430 rub.