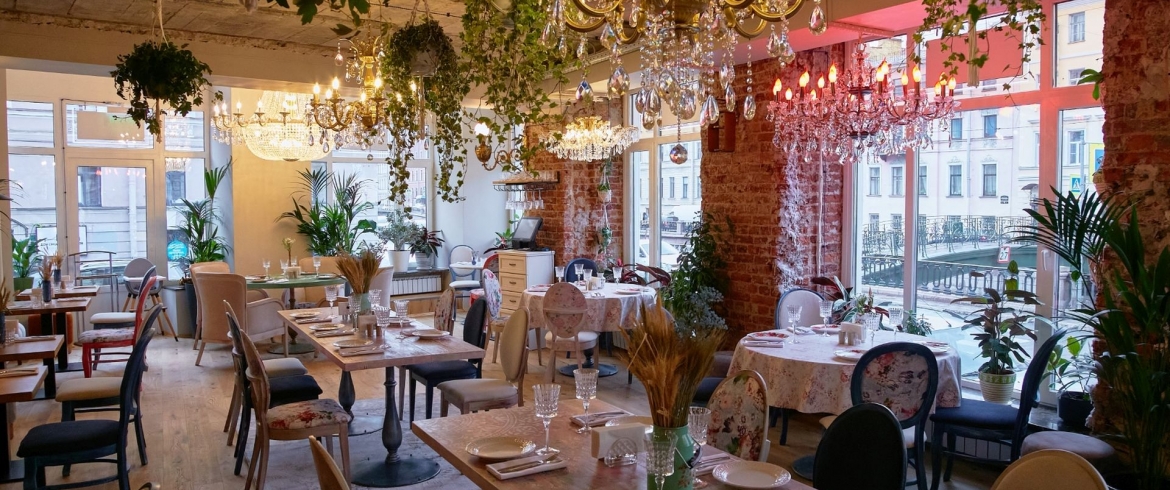 Address
Griboedova canal emb. , 36
Cuisine
Russian, Italian, French, Georgian
Babyshka is a restaurant where everyone will feel at home - surrounded by love and care, where dishes are cooked according to the recipes of grandmothers from all over the world. Russian, Italian, Georgian, French are just some of the national cuisines presented in the restaurant.
Babushka's menu is a bright combination of world gastronomy hits, made according to secret recipes. In the sections French Babushka, Italian Babushka, Georgian Babushka, Russian Babushka, chef Pavel Lavrukhin offers fish and meat delicacies, pizzas and pastas, aged cheeses, dishes from seasonal fruits and vegetables.
Pastry chef Yulia Fomicheva will take care of the authentic taste of pies and muffins, and in addition, she will delight guests with author's desserts. When forming the wine list, the creators of Babushka took into account the harmony of tastes of the main menu dishes, creating a wine portfolio of the best wines from different countries.
The restaurant's eclectic interior combines stylish details such as neon signs or an oak bar counter with the homeliness of painted tablecloths and plates, wooden tables and upholstered chairs.
Popular positions:
Rustic salad with pickled mushrooms and potatoes — 490 roubles.
Borscht with beef cheeks and homemade sour cream — 450 rubles
Shrimp pasta in creamy sauce — 690 rubles
Beef tongue with porcini mushrooms, mashed potatoes and Demi-glace sauce — 1050 rubles
Red wine Selvato Toscana Rosso 2019 - 390/2340 rubles.
Aperol Spritz cocktail — 450 rubles