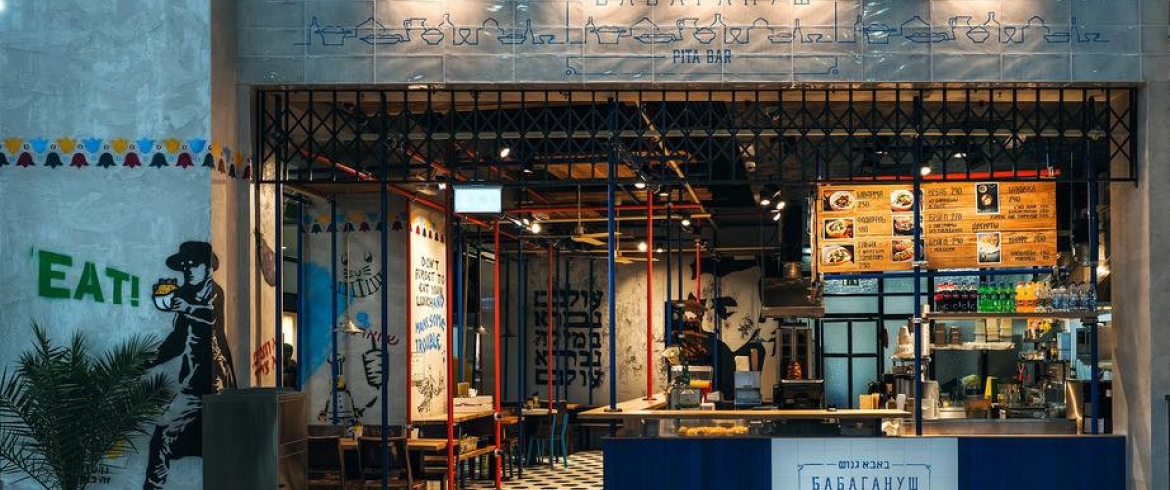 Address
Vosstaniya st., 19
Monday, Tuesday, Wednesday, Thursday, Sunday
12:00 – 23:00
Friday, Saturday
12:00 – 00:00
A Middle Eastern cuisine pita-bar is named after an eggplant snack. The order in Babaganush should be made and paid at the counter with the cash register. In total, around 30 seats were arranged inside, a special feature of the layout is the lack of a clear boundary between the main hall and the kitchen. The space was designed deliberately simple: the walls were painted in blue, laconic furniture made of natural wood, and a chandelier decorated with stars of David hangs from the ceiling. The pita bar concept is tied to grilled Middle Eastern food. The menu includes baked vegetables, shvarma, kebabs and homemade lamb sausages and beef mergeza.
Popular dishes:
Falafel - 230 rubles
Shaverma - 290 rubles.
Hummus and pita - 200 rubles.
Baklava - 180 rubles.
Романтический ужин на воде с изысканным меню и живой музыкой
Круизы по Неве на теплоходах-ресторанах
Купить билет