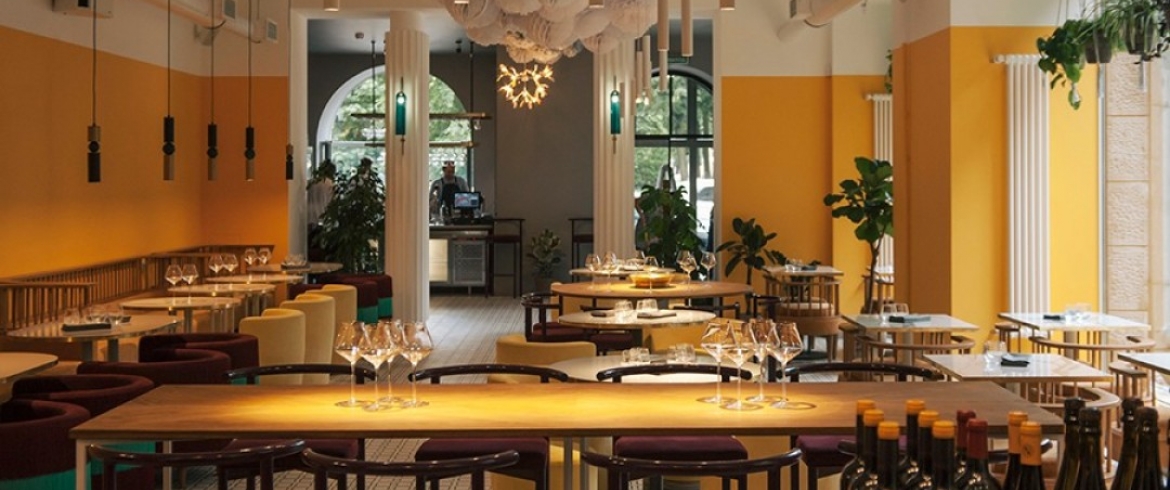 Address
Nekrasova st., 60
Wine restaurant, where modern author's cuisine is combined with a rich wine list. The menu is dominated by fish, vegetables and seafood. The young chef Aleksey Nikitin, known for his work at the Fartuk fashion institution, is not afraid to experiment by mixing tastes and textures - for example, tuna is served with strawberry ponzu and Kamchatka crab phalanx with biscuit and baked apple. Charcoal grilled dishes are popular: from octopus to beef tenderloin.
Every day from 10:00 to 15:00, Animals serve breakfast.
The wine list is a special pride of the sommelier Chef Arseny Gordienko, known for the projects "Wines!" And "Wine warehouse". The range of wines includes more than 120 items, including classic wines, organics and biodynamics. Many wines are poured into glasses, from 350 rubles for a glass.
The restaurant is located in the famous House of the Basin Partnership at the intersection of Nekrasov Street and Grechesky Prospekt. High panoramic windows overlook the green courtyard, the interiors are executed in sunny yellow tones, many plants. At the end of the hall there is an open kitchen, and in summer guests can dine on the outdoor terrace.
Popular dishes:
Cottage cheese fritters: 350 rub.
Tuna with strawberry ponzu and tomatoes: 490 rub.
Octopus with baked potatoes: 650 rubles.
Beef tenderloin with honey fennel: 690 rub.
Kamchatka crab phalanx with bisque and baked apple: 750 rubles.