Creative space
Andreevsky market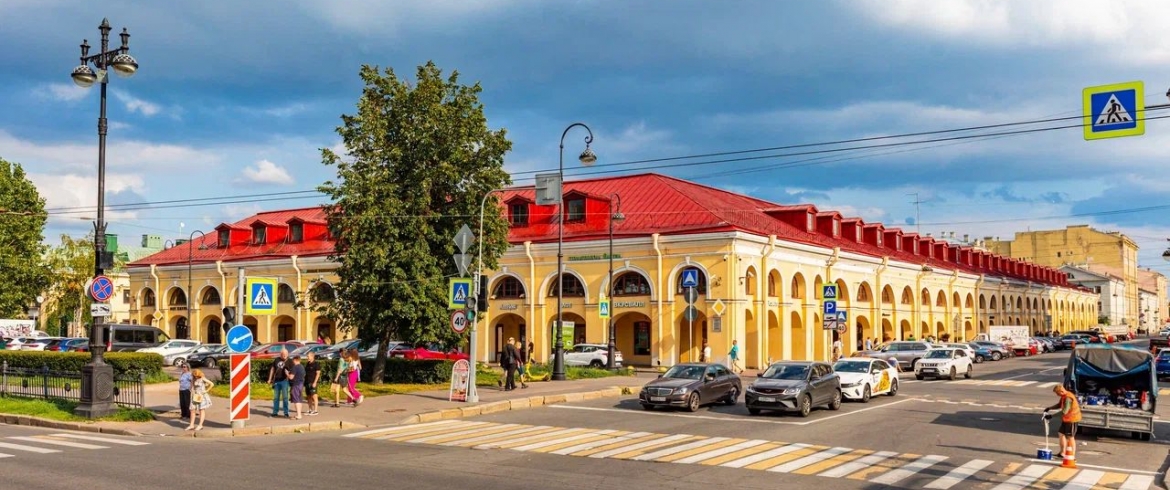 Address
Bolshoy Prospect VO, 18
The gastronomic and creative space is housed in an old courtyard. In the first half of the 18th century, wooden malls existed at this place, in 1763 they burned down. The new stone market was built in 1789-1790, the name of the architect did not reach us (according to one version, it was G.H. Paulsen, who built similar markets in other parts of the city). The building was a closed building, consisting of separate shops, surrounded by open galleries around the perimeter. In the 1820s, a colonnade of six Doric columns was built from the side of Volzhsky Lane.
In 1959, according to the project of M.Ya. Klimentov at the site of houses 14 and 16 on Bolshoi Prospekt, a new building was added to the market. Here in 2019, after a large-scale reconstruction, a creative gastronomic space opened - the renewed Vasileostrovsky market. It consists of several locations:
astronomical space - a farmers market and 16 monoproducted cafes;
the central square is a resting place where you can drink coffee with a hot croissant, buy a bottle of wine or a bouquet of flowers;
the courtyard is a symbol of the market, which has changed with the city: from wooden benches to an urban container park with St. Petersburg legends, a romantic terrace, exhibitions, fairs and parties.