Famous building
Andreevsky boulevard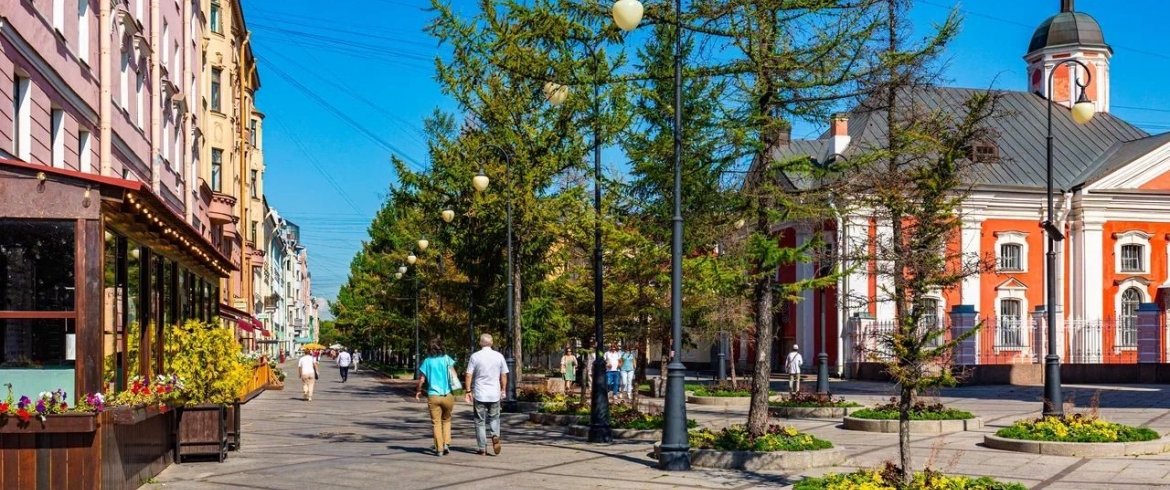 Address
6th and 7th lines of Vasilievsky island
Years of foundation
end of XIX - early XX century
One of the most beautiful pedestrian areas of St. Petersburg, located on the 6th and 7th lines between the Middle and Big Avenue of Vasilievsky Island.
According to the original plan of Peter I, the 6th and 7th, like all other lines, were to become embankments of one of the canals, which were going to cut through Vasilyevsky Island. However, this plan was not destined to be realized due to flooding, and the lines began to denote the sides of the streets.
In total, 29 numbered lines were laid on Vasilyevsky Island. At the same time, the opposite sides of the roadway of the same street are different lines. Interestingly, the even-numbered lines represent the odd sides of the streets, and vice versa: the odd-numbered lines are the even sides of the streets.
The 6th and 7th lines acquired their current architectural appearance at the turn of the 19th and 20th centuries. And in 2002, on the section from Bolshoi to Sredniy Avenue, a pedestrian zone was opened, called Andreevsky Boulevard.
Among the attractions of the street are: the Church of Three Saints - one of the oldest stone churches of St. Petersburg, St. Andrew's Cathedral, Konka monument (from August 27, 1863, one of the first horse railway lines passed here), as well as a monument to the striker Vasily Korchmina, who according to the legend named Vasilyevsky island.
Street musicians often perform on Andreevsky Boulevard and city holidays take place.