Famous building
Alexandrovsky Lyceum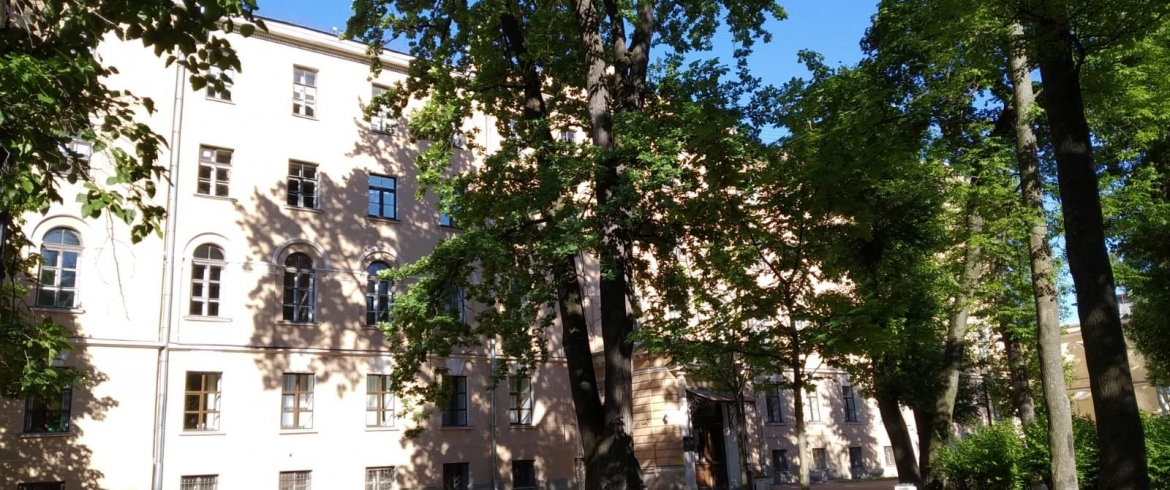 Address
Kamennoostrovsky Ave, 21-23
Years of foundation
1831–1834
Architects
L.I. Charlemagne, V.A. Demyanovsky
The Imperial Alexandrovsky Lyceum - this name was given to the famous Tsarskoe Selo Lyceum after moving from Tsarskoye Selo to St. Petersburg. If Pushkin was born 40 years later, he would have studied here.
The history of the building on Kamennoostrovsky Avenue dates back to the first half of the 18th century when there was a vast estate there, which then went to the treasury. In 1768, the site was given for the installation of the first in Russia Spasivore House. Here Catherine II had injection against smallpox herself along with her son Pavel Petrovich. In 1803, the buildings were transferred to the Orphanage of the Chancery of Empress Maria.
The main building of the Lyceum at the address: Kamennoostrovsky Avenue, house 21, was built in 1831-1834 for the Aleksandrovsky orphanage. In 1838-1839 years in front of the building a square was pitched, surrounded by a cast-iron grate according to the drawing of the architect P.S. Plavov.
On September 6, 1843, the Tsarskoe Selo Lyceum moved to this building, which, under the decree of Nicholas I, was named the Imperial Alexander Lyceum.
The last graduation of students took place in the spring of 1917, but the classes continued occasionally. In May 1918 the Lyceum was closed, and its place was occupied by the Proletarian Polytechnic. At present, the building is occupied by the College of Management and Economics "Alexandrovsky Lyceum".
In front of the college, there is a bust of V.I. Lenin, which was installed here in 1955 on the site of the monument to A.S. Pushkin. The bronze bust of the poet by sculptor I.N. Schröder and architect S.P. Odnovalov since 1999 faces the Pushkin House on the Makarova Embankment, 4.