Monument
Alexandrovskaya Column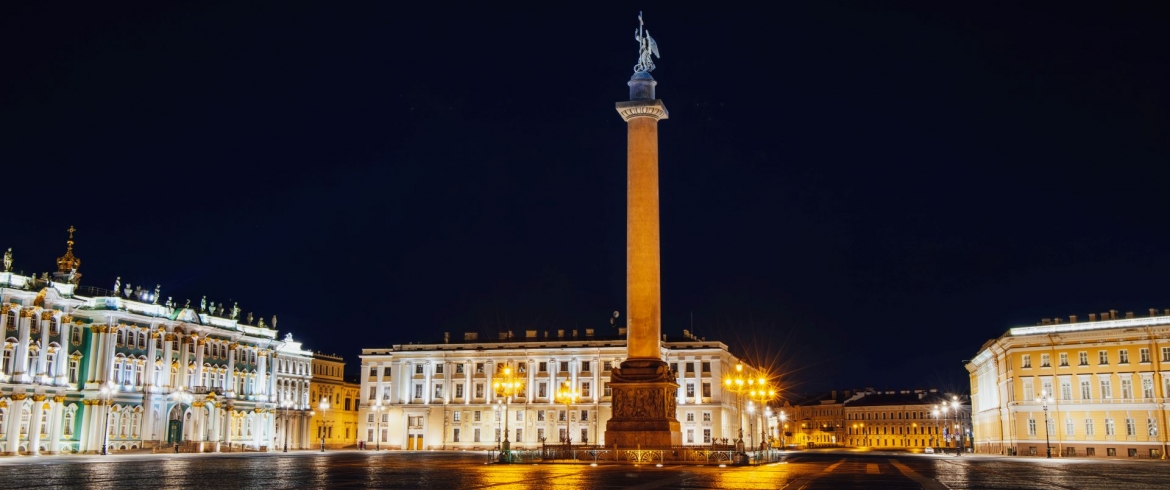 Address
Dvortsovaya Square
Sculptor
Auguste Montferrand
The Alexander Column is a famous monument in Empire style, located in the center of Dvortsovaya Square.It was immortalized in the poem of A.S. Pushkin «Monument» as the «Alexandrian Pillar». It was installed in 1834 in honor of the victory of the Russian Empire over Napoleon. The peculiarity of the construction is that the granite monolith is not fixed, and the huge column stands under its own weight.
The pedestal of the column is decorated on four sides with bronze bas-reliefs, executed according to the sketches of O. Montferrand. In allegorical form, they glorify the victory of Russian weapons.
There is an angel figure of 4.2 meters high at the top of the column. Some historians believe that the sculptor Boris Orlovsky gave the angel a portrait resemblance with Emperor Alexander I.
По Санкт-Петербургу и туристическим пригородам — пешком, на автомобиле или минивэне
65
увлекательных индивидуальных экскурсий
Заказать