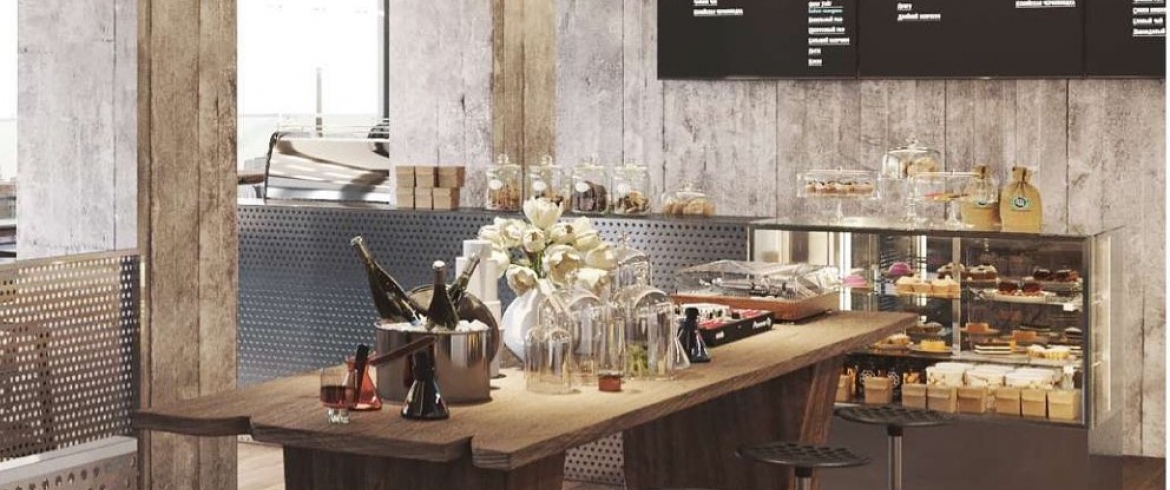 Address
Aptekarskaya emb. 18
Weekdays
09:00 – 23:30
Weekend
10:00 – 23:30
Loft-style specialty coffee shop on Aptekarskaya embankment. The interior of the coffee house is decorated in soft, nude colors with concrete, natural wood and metal finishes. The menu includes a classic coffee set: coffee, teas, cocktails and cold drinks, as well as pastries and desserts: brownie cakes and potatoes, shortbread cookies and tender juices.
The coffee shop also acts as an event space. The organizers are ready to provide professional lighting and sound equipment, decor and create an entertainment program.
Popular positions:
Large cappuccino - 250 rubles
Red Ceylon tea - 250 rubles
Matcha soda cocktail - 290 rubles
Oatmeal cookies - 70 rubles
Crumble with rhubarb and strawberries - 180 rubles
Popover bun with custard - 950 rubles.
По Санкт-Петербургу и туристическим пригородам — пешком, на автомобиле или минивэне
65
увлекательных индивидуальных экскурсий
Заказать