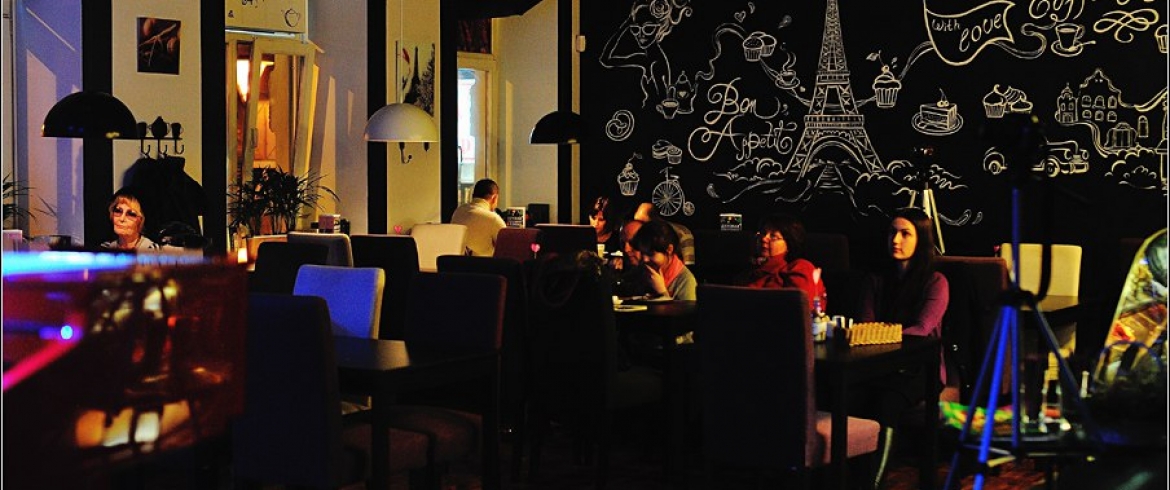 Address
Bolshaya Moscovskaya st.., 9
The "64 grains" coffee shop, located not far from the Vladimirskaya metro station, is a cozy place to sit over a cup of coffee with buns or sandwiches, and in the evenings to enjoy "spiritual food". In the mornings, breakfasts with croissants or porridge are served here, and in the evening there are concerts, literary and jazz evenings, master classes and film screenings.
The original interior and friendly staff give room for pleasant conversation with friends or reading a favorite book with a cup of aromatic espresso, cappuccino or tea!
For events it is better to book a table in advance.