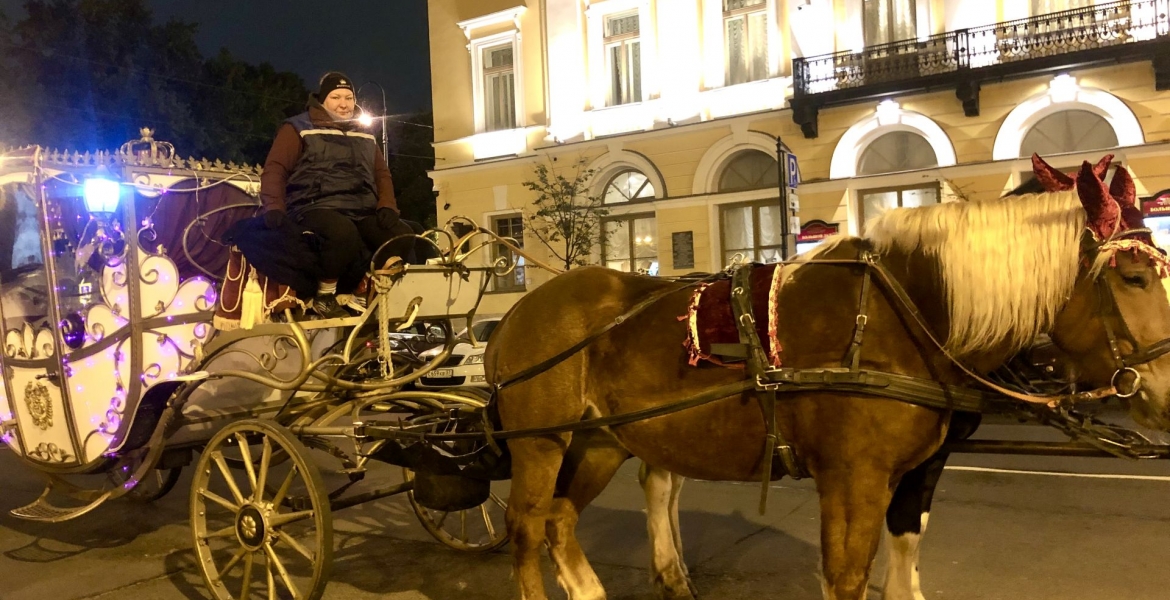 Carriage tours
Carriage rides of St. Petersburg's central parts
Book a tour
Individual walking tours
Duration
No less than 1 hour
Opening hours
To be booked beforehand
Price
₽10.950 (per hour, not guided), ₽12 950 (with a guide)
What is this excursion?
A romantic ride in a carriage through St. Petersburg's streets will show you the city at an unexpected angle. You can follow the route with or without a guide.
A ride through central St. Petersburg in a carriage
A trip to past ages in the life of Northern Capital
All central St. Petersburg sights, except Nevsky Prospect
From Palace Square to Senate Square via New Holland
Exciting tales by our guide, an expert in St. Petersburg's history
The route can be corrected depending on your plan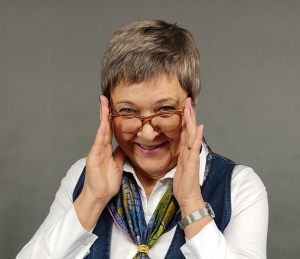 The tour is conducted by
An experienced guide with a deep knowledge of the history of St. Petersburg
Tatiana Gribaleva
Route and content of the tour
What can you expect?
What you will see:
Dvortsovaya ploshchad (Palace Square) and Winter Palace;
Admiralty and Aleksandrovsky Garden;
Isaac's and the adjacent square;
Siny (Blue) Bridge (unexpectedly, St. Petersburg's widest bridge);
The Nose, monument to the Gogol character;
Nikolsky Market, Kryukov Canal, Seven Bridges;
Nicholas';
Teatralnaya ploshchad (Theater Square) and Mariinsky;
Novaya Gollandia (New Holland) and Potseluev Bridge;
Nicholas' Palace and the adjacent square;
Senatskaya ploshchad (Senate Square) and the Bronze Horseman.
The route can be corrected depending on your plan. Our carriages are allowed to ride in any part of the city's historic center, except Nevsky Prospect.
Important!
To choose a convenient date and time for your tour, please book it no later than 24 hours before its beginning. Otherwise, the schedule will depend on the availability of our guides.
Our tours are planned on an individual basis. Cost is the same regardless of whether you take your tour alone or with friends or family.
If you change your mind, and want to cancel your tour after you have paid for it, you will get your money back.
Attention
We can plan a special individual tour for you, based on your preferences in terms of duration, topic, route, or cost. Depending on your choice, your tour can last a couple of hours or several days. Each separate part of your tour will begin and finish at any time and any place you choose.
For more details or booking, please contact us: +7 (812) 611-30-12 or zakaz@petersburg24.ru.