Exhibition
Five Temptations of Johann Faust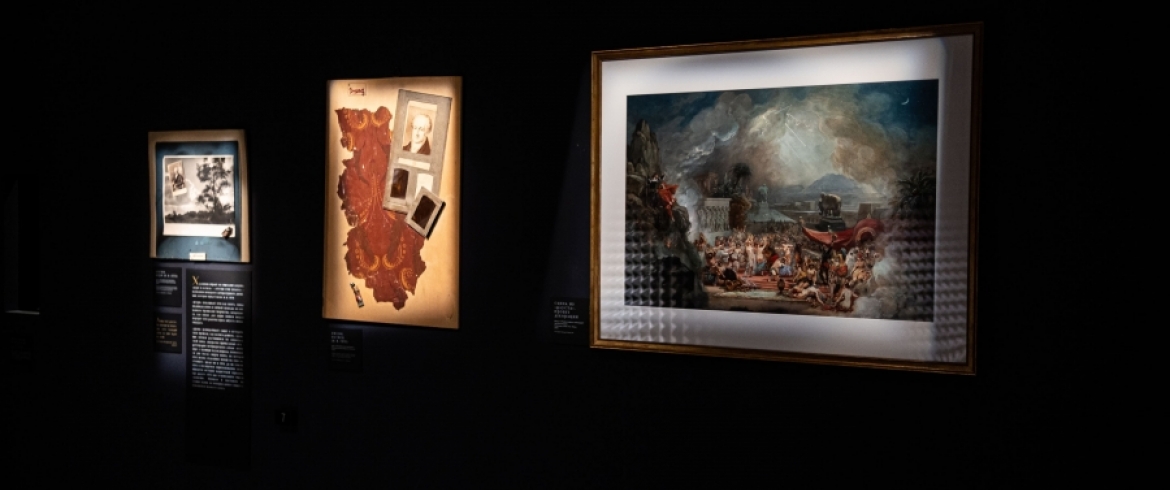 Date
06 april 2022, 11:00 — 26 june 2022, 19:00
Based on the pro et contra principle, the exhibition has been designed as a non-stop dialogue between old academic masters and contemporary artists, a discussion that would involve the viewer.
Here we can see items from the St. Petersburg State Museum of Theatrical Art, the State Hermitage, the State Russian Museum and other important venues as placed side by side with Andrey Bartenev's Faust, AES+F's Trimalchio's Feasts, AXE Engineering Theater's objects, or works by younger artists from the city's galleries.
This dialogue is stressed by a sound accompaniment where Berlioz's The Condemnation of Faust, Liszt's A Faust Symphony, Gounod's Faust, and Boito's Mephistopheles hold dramatic discussions between themselves, and with Schnittke's Historia von D. Johann Fausten.