Exhibition
Exhibition "Pushkin Places of Russia"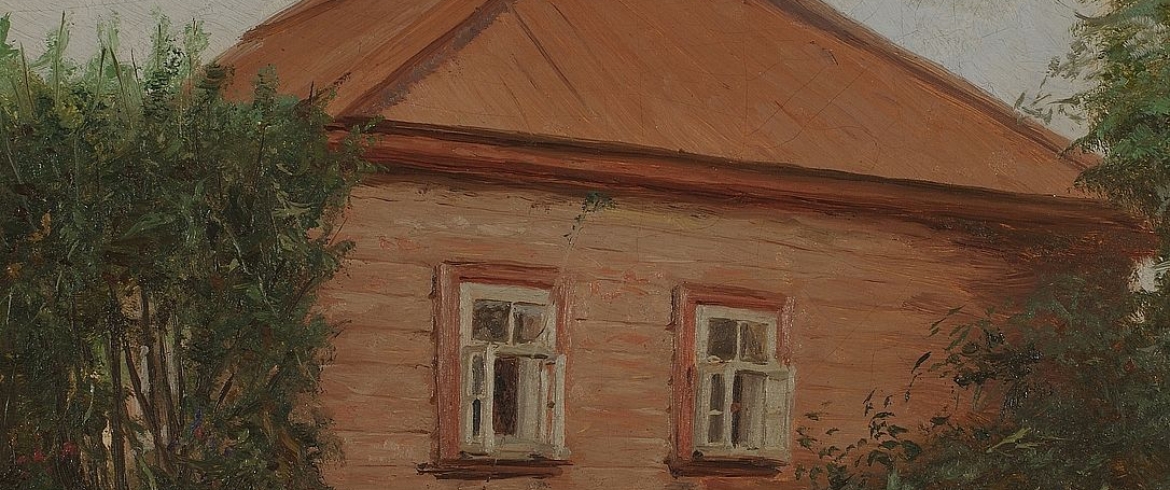 Date
20 september 2019, 11:00 — 20 december 2019, 18:00
The exhibition from the collection of the All-Russian Museum of A. S. Pushkin is dedicated to the Pushkin places captured by Russian painters in the late 60s of the XX century. Mikhailovskoye, Trigorskoye, Svyatogorskiy Monastery, Zakharovo, Boldino, Kobrino, Linen Factory inspired M.V. Maximov, A.A. Osmerkin, K.K. Shestakov, Yu. D. Mikhailov and other artists.
Traveling to Pushkin places begins with views of the village of Mikhailovsky, written by M.V. Maximov (1844–1911) in 1898. The artist graduated from the St. Petersburg Academy of Arts as a volunteer and refused the competition for a large gold medal, not wanting (like his predecessors - "group 14" headed by I. N. Kramsky) to paint a picture on the plot of ancient history. In 1872, he joined the Partnership of Traveling Art Exhibitions and dedicated his work to portraying Russian landscapes and the life of peasants.
In 1928, A. A. Osmerkin (1892–1953) turned to the views of Mikhailovsky. A pupil of the St. Petersburg Drawing School of the Society for the Encouragement of Arts, and then of the Kiev Art School, he attended classes in the studio of I. I. Mashkov, one of the founders of the art association "Jack of Diamonds". The exhibition includes two canvases: "Mikhailovsky. Entrance alley of old fir trees "and" Svyatogorsky monastery. Entrance to the graves of the Pushkins and Hannibals. "
Many artists created paintings in the 1930s, when preparations were underway for the 100th anniversary of the death of the poet, which was widely celebrated in February 1937. Among these works are the works of M. M. Gokhshtein (1871 / 2–1942?) "Svyatogorsky Monastery. Assumption Cathedral "(1936)," Kobrino. Church "(1937); painting by artist B. F. Rybchenkov (1899–1994) "Tower in the Linen Factory" (1935); types of the estate near Moscow Zakharovo, where the poet's childhood passed, painted by K. K. Shestakov (1883–1953). At the same time, the views of Boldin were captured by the theater and film artist D. A. Kolupaev (1883–1954), a student of K. Korovin and S. Malyutin. Already in the 1960s, a graduate of the I.E. Repin Institute of Painting, Sculpture and Architecture, Yu. D. Mikhailov (1933 - 1991), turned to the Boldin topic.