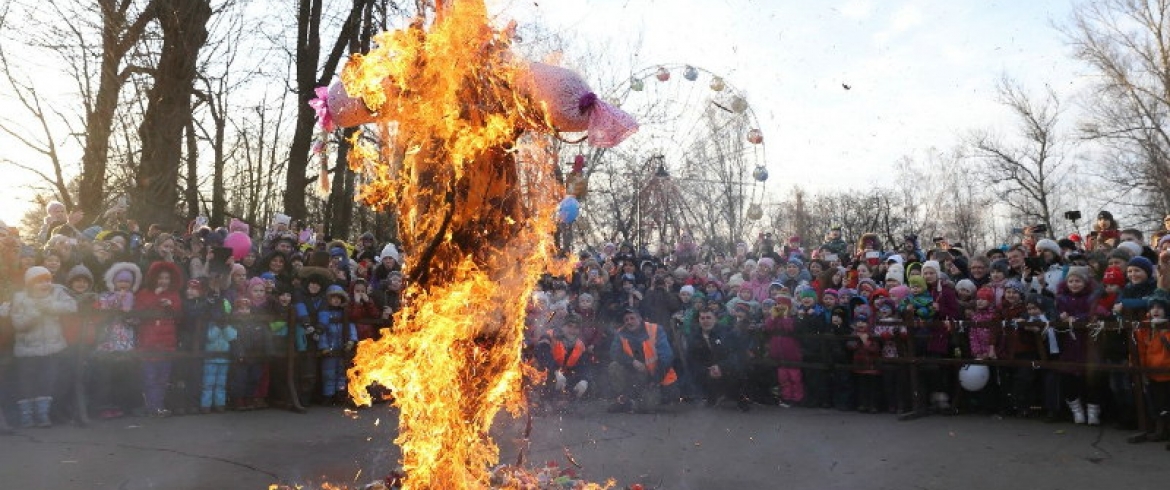 Date
25 february 2023, 13:00 — 26 february 2023, 20:00
On March 9 and 10 in the Park of Culture and Recreation in the name I.V. Babushkin will be held Shrovetide festivities.
In the program:
Performances of folk groups;
Contests and quizzes;
Songs and ditties with the accordion;
Driving round dances;
Master Classes and Shrovetide;
Circus show;
Russian fun: pillow fights, running in bags, stilts, tug-of-war, splitting wood for speed, ice pillar with prizes and much more;
Free tea drinking;
Show with special effects;
Pranks with gifts;
Shrovetide lottery with valuable prizes;
The meeting of the spring with burning effigy Shrovetide.
On holidays, there are amusement rides and an ice skating rink, DinoPark (a park of animated dinosaur figures), a rope park, an ice slide, go-karting, laser tag and a mini-zoo.