Park
Park in the name of Babushkin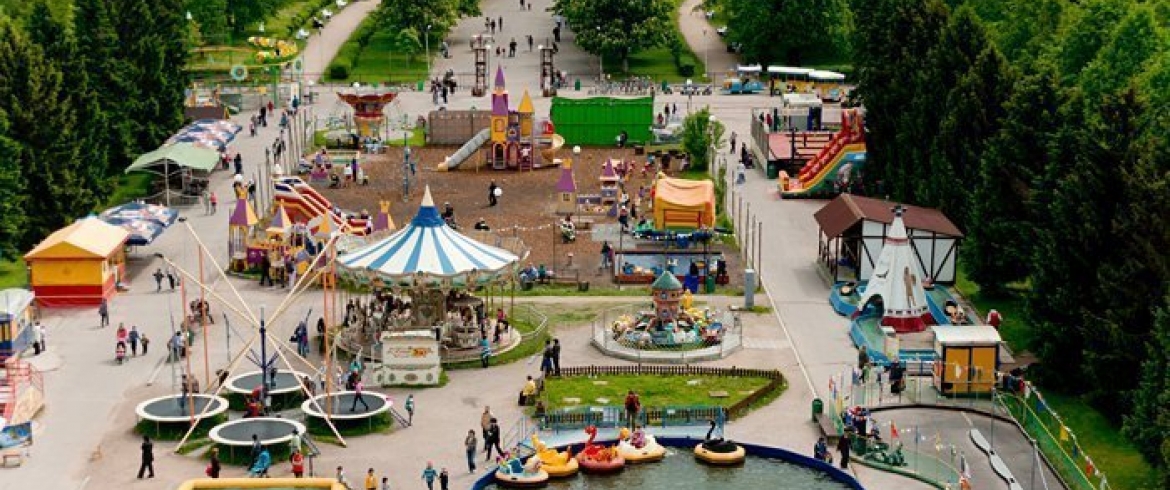 Address
Obukhovskoy oborony pr., 149
Year of foundation
18th century
Park of Culture and Rest in the name of Babushkin - "Park of tales" - is one of the oldest green massifs in the Nevsky district of St. Petersburg and a favorite resting place for residents of the Nevsky outpost. The park was founded during the reign of Catherine II, when a hunting castle was built for for the Empress and in the nearby woodlands the dachas of Kurakin, Chernov, Apraksin and other courtiers of the royal court began to appear.
Around 1925-1926, the park was named after the revolutionaire Ivan Vasilyevich Babushkin, who began his revolutionary activities outside the Nevskaya Zastava, working at the former Semyannikov factory. In 1956, at the entrance to the park, a bronze bust of I.V Babushkin was installed, but it didn't survive to this day.
Currently, the park is landscaped: there are numerous attractions and cafes on its territory, there is a stage, indoor football fields, karting, rope park. For sports lovers an indoor ice rink operates year round, and in winter there are ice slides. The "Park of Fairy Tales" has its legends - "The Tree of Loyalty" and "Bench of Reconciliation".
In 2018, the Dinosaur Museum "Dinopark" was opened in the park, in which 15 animated figures of dinosaurs were placed. All dinosaur exhibits mind their own business: some lizards drink water, others chew grass. Dinosaurs after a certain period of time emit characteristic sounds, which gives the park a special realism.
Индивидуальные экскурсии по городу и пригородам на автомобиле и минивэне
Петербург для тех, кто ценит комфорт и внимание
Заказать