Exhibition
Chamber exhibition of wartime cards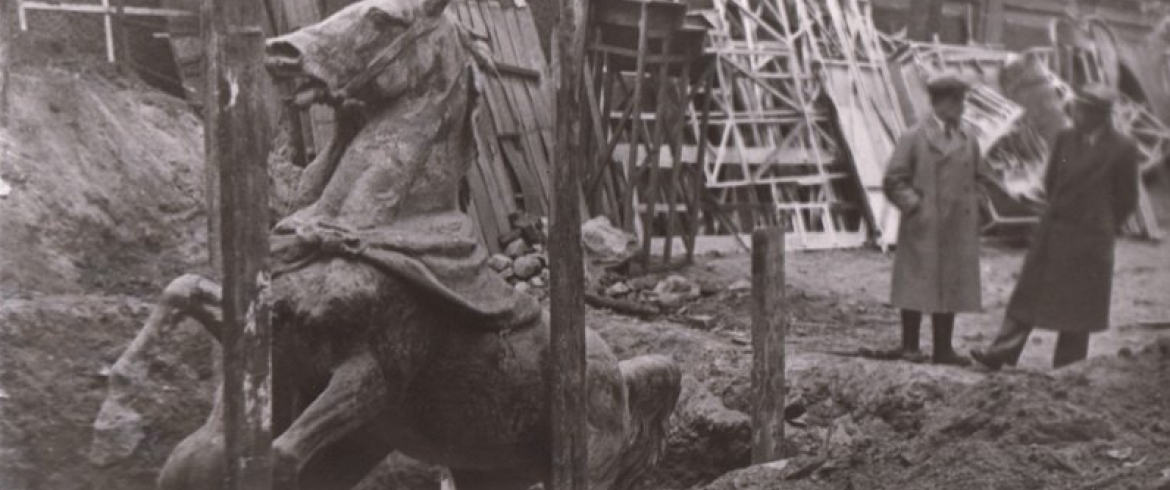 Date
23 january 2019, 10:00 — 27 february 2019, 16:00
In the Exhibition Hall of the Necropolis of Artists (State Museum of Urban Sculpture) a chamber exhibition of wartime postcards entitled "The courage of a great city", timed to the 75th anniversary of the complete liberation of Leningrad from the fascist blockade, will be held.
Most of the fine art postcards of this exposition were issued in Leningrad during the blockade and soon after its completion. The collection, which began to take shape in the late 1930s, was subject to the museum's theme — monuments and sculptures of St. Petersburg-Leningrad; their surroundings and existence, displayed in a postcard.
The blockade was an unprecedented test for the inhabitants of our city and, in particular, for the staff of the Museum of Urban Sculpture. The brigade, who carried out work on the shelter of monumentswas created at the museum. The exhibition will show postcards depicting monuments hidden in defenses.
Landscape photo postcards in the blockade city were not released, drawn postcards were printed from works of remarkable masters made in different techniques: N. A. Pavlov, V. A. Kamensky, A. P. Ostroumova-Lebedeva, N. F. Lapshin, A. F. Pakhomov, S.M. Mochalov and many others.
The military postcard is a monument to the courage of Leningrad artists. In those inhuman conditions, they did not stop working, creating invaluable sketches and paintings.