Exhibition
HYDRA. The art of new media in the context of eco-anxiety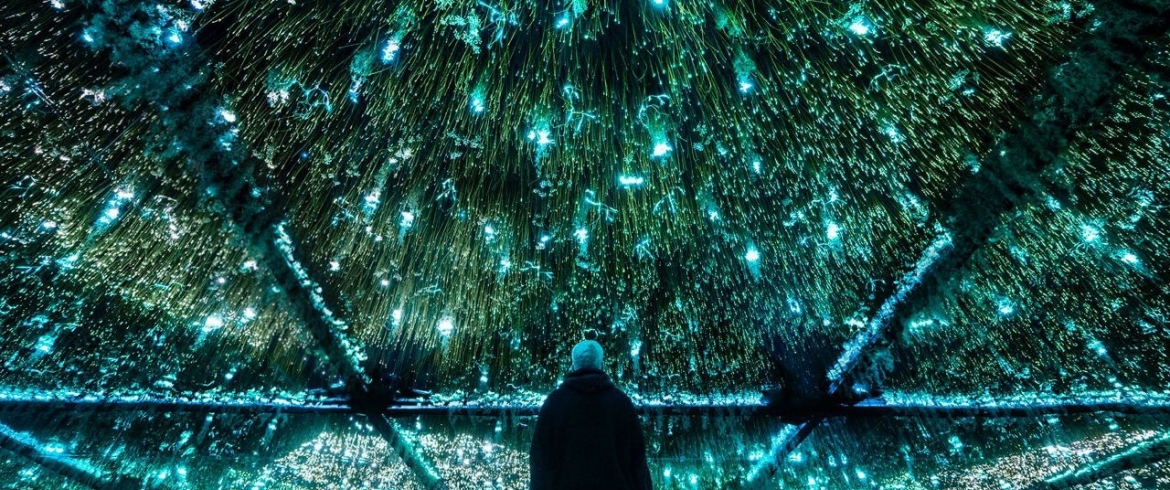 Date
11 september 2021, 11:00 — 31 january 2022, 23:00
A large-scale exhibition project that allows you to take a fresh look at the environmental agenda: impressive installations by contemporary Russian and international artists working in the field of multimedia art and art & science.
The main metaphor of the exhibition, given in the name of the project, is Hydra: it is both water, the element closest to St. Petersburg, and a mythical creature, in which new heads grow in place of the felled ones. The exhibition looks at environmental issues related to water in the context of artistic expression and how humans influence these changes.
British philosopher Timothy Morton writes that the concept of nature is perhaps the most dangerous idea created by man, as it separates people from all other phenomena on the planet into a separate, closed category. Ecology slogans should not be shameful calls to save the planet or "nature" (after all, many living organisms lived before us and will probably be able to survive even a nuclear winter), but a call to preserve the conditions under which the ecosystem into which a person can continue to survive.
The organizers of the exhibition turn to contemporary art to discuss ethical and philosophical issues related to the environmental agenda, and invite visitors to formulate new questions for this area themselves.