Bunny saved from flooding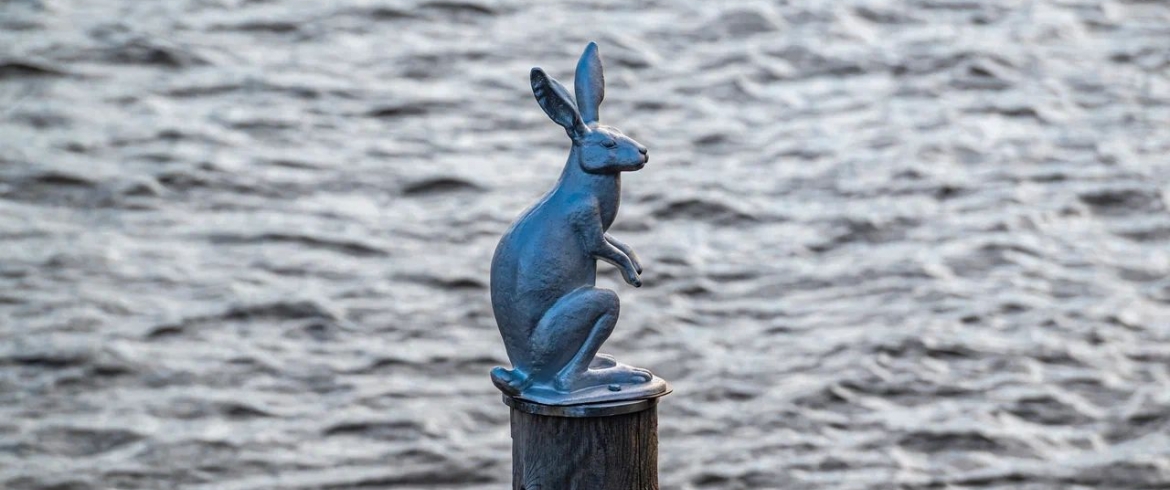 Address
Kronverkskaya embankment, near the Ioannovsky Bridge
Sculptor
V.A. Petrovichev / S.Ya. Petchenko
Monument to the Hare was established in the days of the celebration of the 300th anniversary of St. Petersburg and is timed to the completion of the reconstruction of the Ioannovsky Bridge. The figure from the alloy silumin, aluminum and duralumin stands on one of the pile bushes, which protect the bridge supports from the ice drift.
According to the legend, when Peter I first came to the island, where he was going to build the Peter and Paul Fortress, a rabbit that saved itself from the flood jumped onto his boot. Therefore, the tsar ordered to name the Island of the Hare. At the same time, the Hare has its own name - Arseny (an anagram of the Finnish toponym Janisaari, which translates as "Hare Island").
They say that if you make a wish and get a penny in the pile, which serves as a pedestal for the Hare, then the wish will come true.