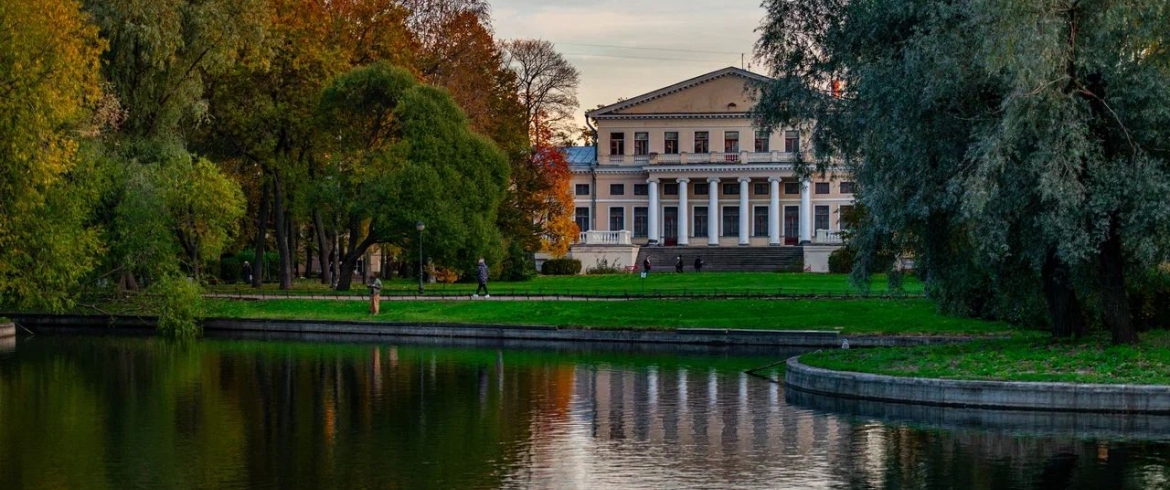 Address
Sadovaya Str., 54
The Yusupov Garden is the former estate of the Yusupov princes on the Spassky Island, located between the Fontanka and Sadovaya Street. In the XVIII century, there was a small regular garden with ponds, canals and flower beds, which was completely redesigned in the 1790s by the design of Giacomo Quarenghi.
After the owners' divorce, the garden and mansion were sold to the treasury. Fountains, bridges, and greenhouses have been installed on the territory of the Yusupov garden. In 1863 it was opened to the general public, and soon the garden became a favorite vacation spot for the townspeople. In the summer, balloons were launched here, shooting and other entertainments worked. In winter, the territory of the garden was rented by the St. Petersburg River Yacht Club: roller-skating rinks and skating rinks were cast here, sleigh rides, snow fortresses were built. There were folk festivities in the garden on Christmas Day.
In the Soviet years, the Yusupov garden was called the "Children's Park of the Oktyabrsky District". Currently, the territory of the garden belongs to the University of Communications of Emperor Alexander I, but it is still a popular place for family recreation and children's games in the center of St. Petersburg.
Индивидуальные экскурсии по городу и пригородам на автомобиле и минивэне
Петербург для тех, кто ценит комфорт и внимание
Заказать