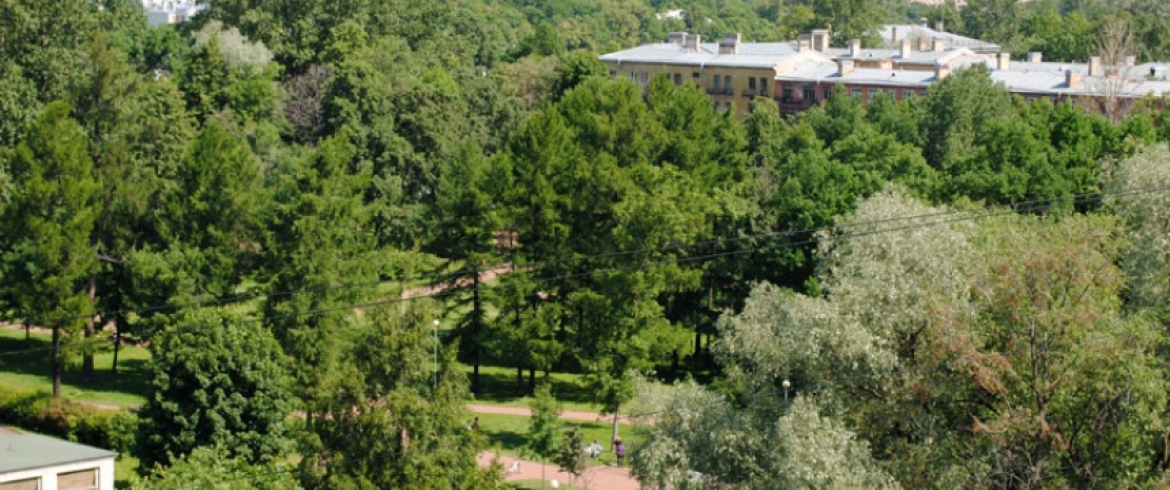 Address
Vyazemsky pereulok, 8
Year of foundation
first half of the 19th century
Vyazemsky Garden is located on the Aptekarsky Island, on the left bank of the Malaya Nevka. This small green garden, the area of which is 3.5 hectares, appeared in the first half of the XIX century on the territory of the estate of the princes Vyazemsky, hence the name of the garden.
Initially, the garden was of a landscape nature. Today, its layout is a system of neat paths among deciduous trees, mostly poplars. The garden is landscaped and is open to residents and guests of St. Petersburg, on its territory a playground, swings, benches, as well as dog-boxes for cleaning after pets are installed. There is also a sports ground and a tennis court.
In Vyazemsky garden there is a memorial workshop of sculptor M.K. Anikushin, now a branch of the State Museum of City Sculpture. Once here the famous monuments were born, and now everyone can get acquainted with the life of the party sites, which are usually hidden from mere spectators, from the first sketches on paper before sending the finished model to the factory for casting in bronze.
The entrance to the museum is paid, but an interesting art space has formed around the workshop, where you can see unusual sculptures and compositions. They are available to all visitors.
Индивидуальные экскурсии по городу и пригородам на автомобиле и минивэне
Петербург для тех, кто ценит комфорт и внимание
Заказать