"Medical Volunteers" St. Petersburg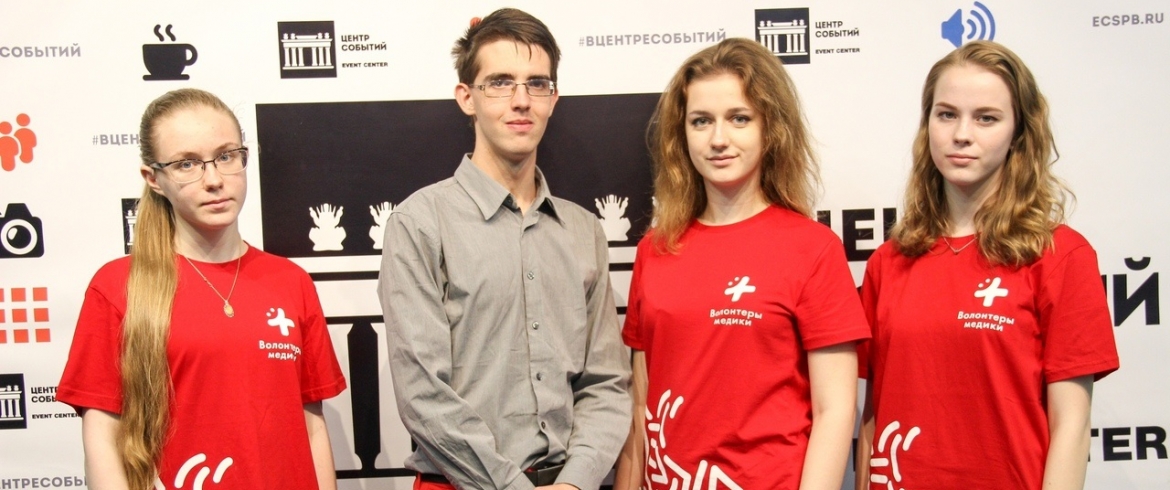 The All-Russian public movement "Medical Volunteers", founded in 2013 by activists of the Sklif Volunteers project, is today one of the largest voluntary organizations in the field of healthcare in Europe.
With the support of the Ministry of Health of the Russian Federation, 84 regional branches of the "Medical Volunteers" were opened in Russia, uniting over 24 thousand people. Our partners are more than 1700 leading medical and educational organizations across the country. Medical volunteers provide assistance to medical personnel, accompany sports and public events, increase the level of medical literacy of the population, promote the development of blood donation and promote a healthy lifestyle, and conduct career guidance among schoolchildren. Anyone can become a medical volunteer!