Музей
Military Medical Museum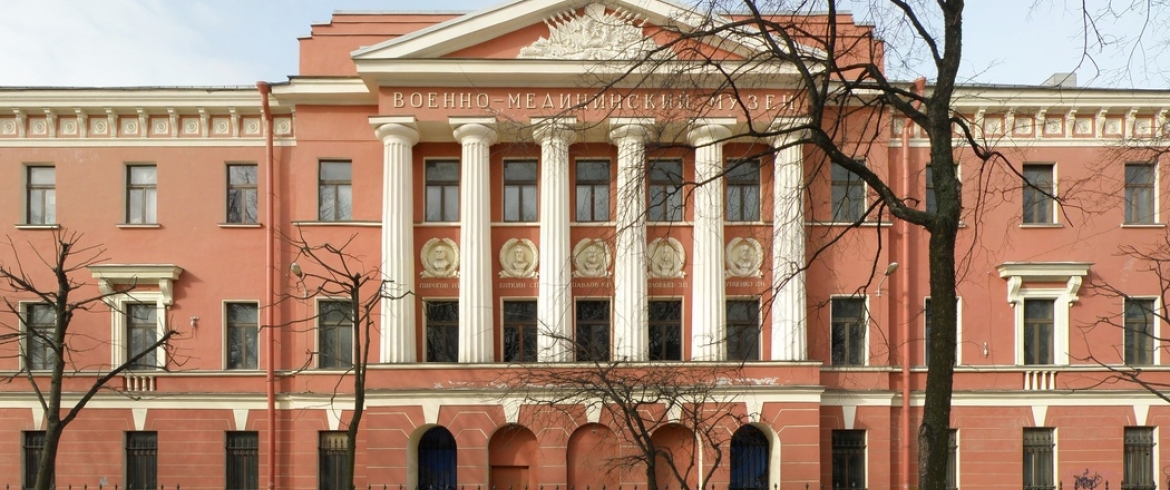 Address
Vvedensky Canal, 6
Monday, Thursday, Friday, Weekend
11:00 – 19:00
Tuesday
Closed
Wednesday
12:00 – 20:00
Timetable
Closed: the last working day of the month.
Entrance fee
adults - 200 rubles, foreign tourists - 300 rubles, preferential categories of citizens - 50 rubles, Visiting temporary exhibitions - 100 rubles.
The Military Medical Museum has a rich collection that reflects the history of medicine and the contribution of scientists and doctors to the development of world medical knowledge. Unique collections are assembled here: the uniform of military medical personnel, hospital clothes, medical instruments, pictures, photographs, drawings and historical medical documents.
The museum exposition:
"At the origins of Russian medicine» gallery
«The Anatomical Theater» hall .
«Memory of Life Guards of the Semyonovsky Regiment» hall
«Medicine of the XVIII-XIX centuries» hall
«Domestic medicine of the first third of the twentieth century.» hall
«N. I. Pirogov - the genius of Russian medicine »hall
«Movement of Sisters of Mercy and the activities of the Red Cross Society.» hall
Halls: "Soviet medicine in the period of the country's development (1920-1930's)," Soviet medicine before the Second World War "and" Medicine in the Great Patriotic War of 1941-1945. "
«Medicine of Armed Conflicts and Emergencies» hall