The Hanging Garden of the Small Hermitage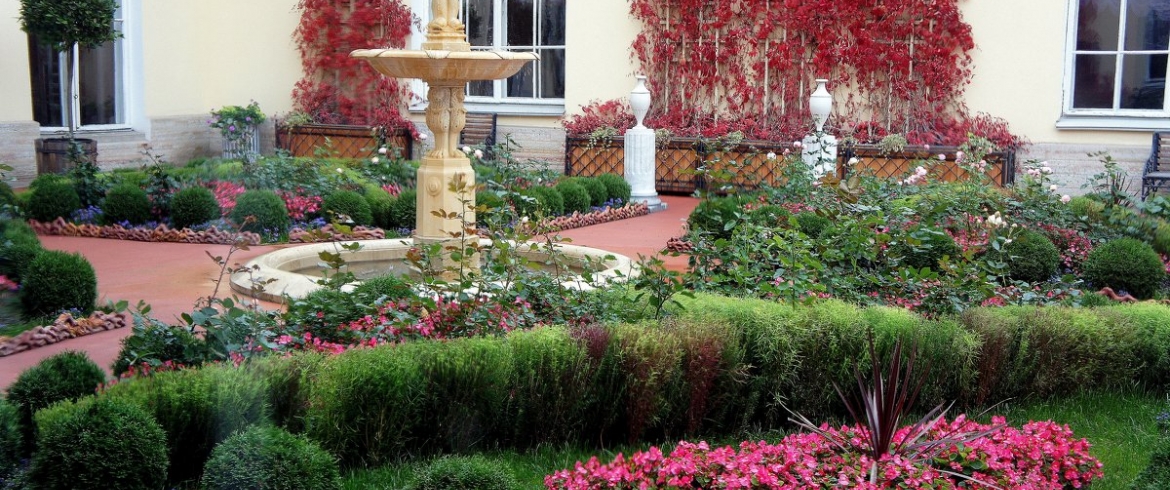 Address
Palace Embankment, 36
Monday
Closed
Tuesday, Thursday, Weekend
10:00 – 18:30
Wednesday, Friday
10:00 – 21:00
The hanging garden is part of the building of the Small Hermitage, located at the level of the second floor, above the former stables and the arena. Visitors are usually not allowed to go there, but the garden can be well seen from the hall with the watch "Peacock", buying a ticket to the Hermitage (link to the Hermitage page).
The garden was created in 1764-1773 according to the project of architects Zh.B. Wallen-Delamota and Yu.M. Felten. In 1841 it was rebuilt according to the project of V.P. Stasova, and it was this historic appearance that was returned to the garden during the last reconstruction of 2004-2011.
The hanging garden is closed on all sides by high walls, so it has its own microclimate. Thanks to the talent of park architects, the flowering of exotic plants and trees in the Hanging Garden begins with the descent of the snow and ends in the late autumn. From spring to autumn, it is colored with different colors due to the continuous change of flowering and fruiting.
The garden is decorated with fountains and sculptures in antique style.
Индивидуальные экскурсии по городу и пригородам на автомобиле и минивэне
Петербург для тех, кто ценит комфорт и внимание
Заказать