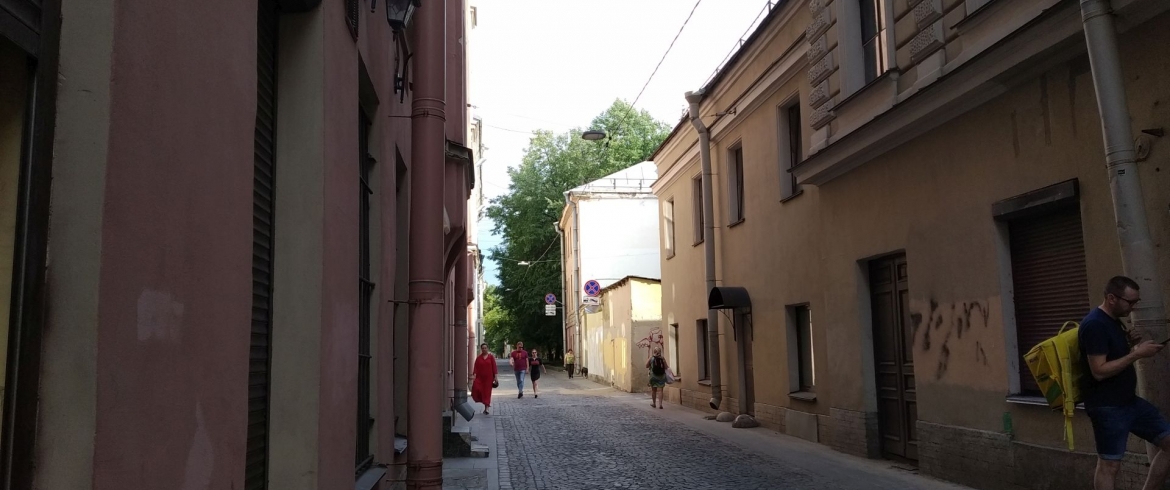 Length: 790 meters
Width: 5.6 meters
Repin Street is known as the narrowest and most mysterious street in St. Petersburg city on the Neva. It is located on Vasilievsky Island and passes the Middle Avenue to Rumyantsevsky Garden.
The street is distinguished by its almost medieval atmosphere and resembles a labyrinth. From the outside world it is divided by houses of various sizes and shapes: high, painted in a characteristic yellow color for St. Petersburg, small two and three-story mansions and quaint architectural constructions of incomprehensible style. Deaf walls are suddenly replaced by a variety of arches that are round or square in shape, behind each of them there is a cozy courtyard. Some of the arches lead to dead ends, others in the courtyard leading to the neighboring lines.
Urban legends tell of meetings with ghosts on this street.
Индивидуальные экскурсии по городу и пригородам на автомобиле и минивэне
Петербург для тех, кто ценит комфорт и внимание
Заказать