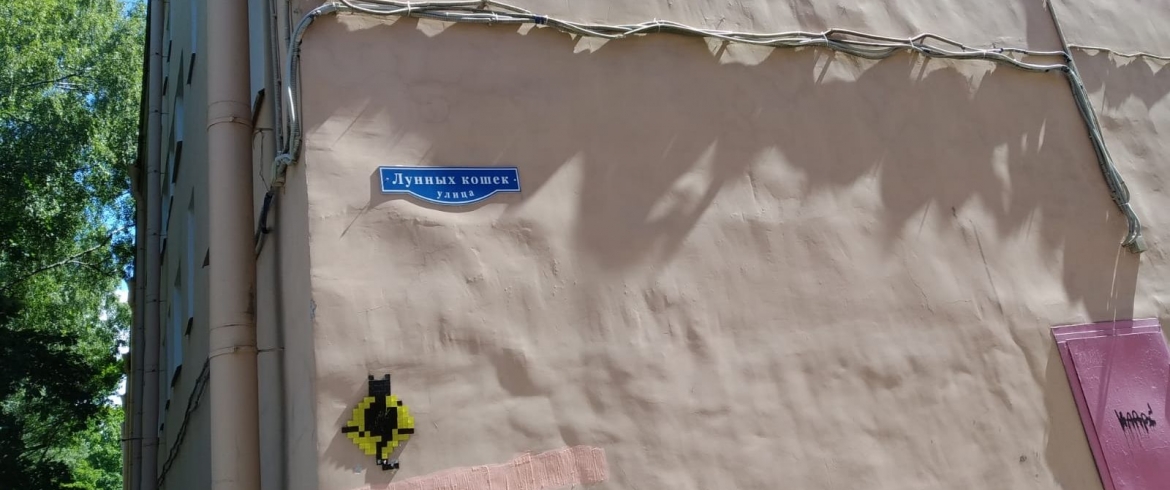 Address
The passage between the house number 77 on Kamennoostrovsky prospect and the house № 3 along the embankment of Malaya Nevka
Formally, there is no such street in St.Petersburg, and it is useless to look for it on the map. But it exists and is on the Kamenny Island. So the Petersburgers called the passage near the guardhouse of the Kamennoostrovsky Palace.
The street was being named this way since a long time ago. Earlier, the words "Lunar Cats' Street" were drawn with a marker by hand. And then someone made a plate.
In the alignment of the path is a pretty view of Lopukhinsky Garden, located on the other side of the Malaya Nevka.