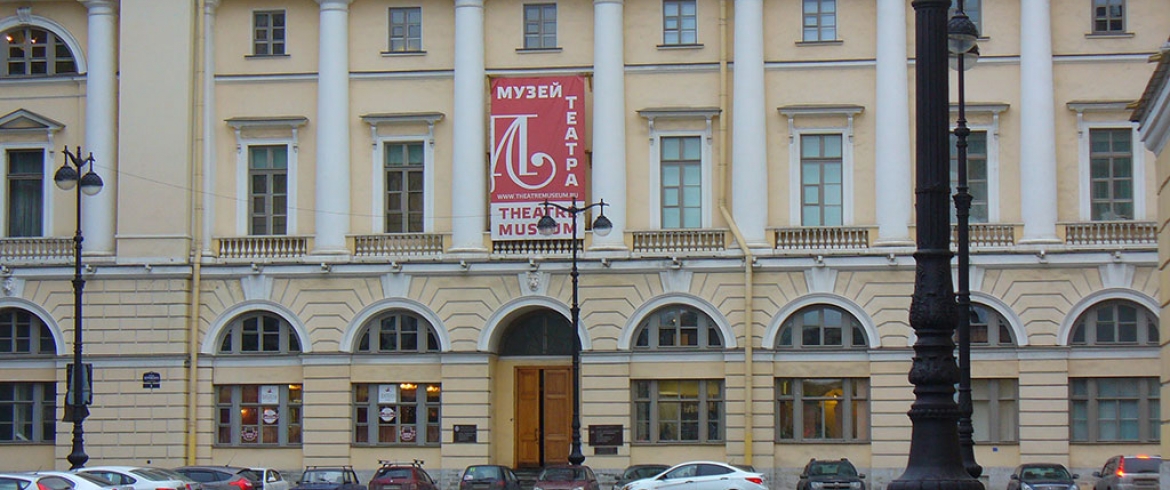 Address
Ostrovsky Square, 6
Monday, Thursday, Friday, Weekend
11:00 – 19:00
Tuesday
Closed
Wednesday
13:00 – 21:00
Timetable
The sanitary day - last Friday of the month.
Entrance fee
The exposition "Theater legends" (3rd floor): adults - 150 rubles., Students, students - 80 rubles., Pensioners and privileged categories of citizens - 70 rubles, children under 7 years - free of charge.
Exposition "The Magic World of the Theater" (5th floor): adults - 80 rubles., Preschoolers, schoolchildren, students and pensioners - 50 rubles.
Children's ticket with the museum's card - 100 rubles.
Audioguide - 200 rubles.
Payment by bank cards is not made.
In one of the most beautiful architectural ensembles of St. Petersburg, that was created by the genius Charles Rossi specially for the Directorate of the Imperial Theaters the Theatrical Museum is located. The museum was opened on May 16, 1921.
Currently, the Theater Museum has several permanent exhibitions. The exposition "Theater legends of St. Petersburg" was twice awarded the highest museum prize "Museum Olympus" (in 2009 and 2011). It is based on rarities that are related to the history of Russian theater from the 18th to the 20th century: luxurious costumes made in the workshops of the imperial theaters, portraits of great actors, pointe shoes of famous ballerinas, mock-ups and sketches of Benoit, Bakst, Golovin, Malevich, Tatlin.
The multimedia exposition "Ballet class" gives an opportunity to work near Barre, with which Anna Pavlova, Vaclav Nijinsky and Galina Ulanova, Nikolai Tsiskaridze, Tamara Karsavina, Mikhail Baryshnikov and Diana Vishneva worked and demonstrated the basics of classical dance. This installation is an attempt to understand the essence of the St. Petersburg ballet school, the crown of which were the ballets of Marius Petipa, the French choreographer who has staged more than 60 plays in St. Petersburg in a period of 60 years.
The masterpieces of the Petipa era are devoted to the historical part of the exposition. "Magic World of Theater" is an interactive exhibition in which the history of the world theater is presented. Magnificently executed models explain how the ancient theater and the European medieval mysteries, the Shakespeare's Globe and the Swedish Royal Theater in Drottningholm are arranged. Theatrical noise machines that create a thunderclap, the howling of the wind and the thunder of the surf can be tested in action.