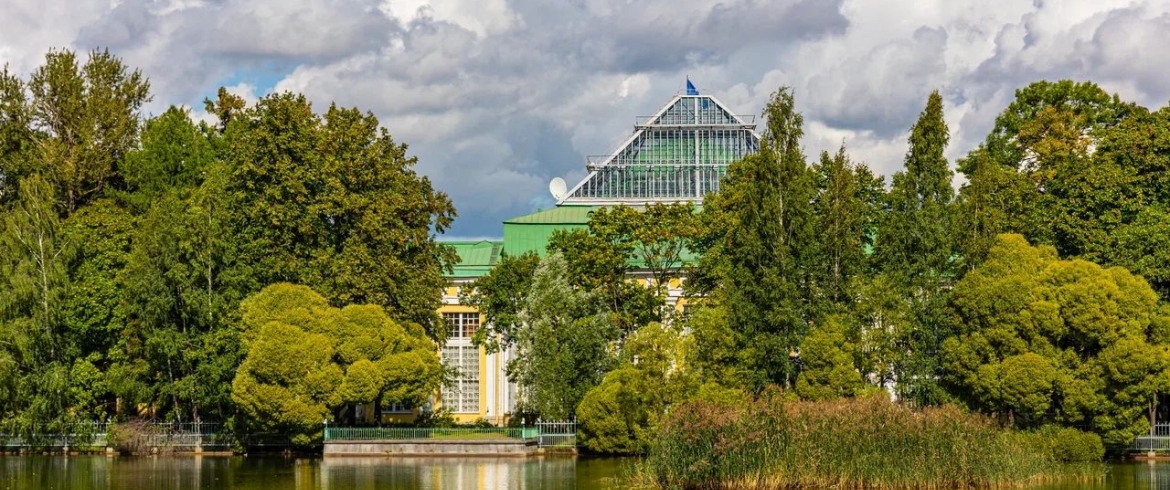 Address
Potemkinskaya Str. 2-4
Timetable
Opening hours of the greenhouse: Tuesday-Sunday from 11.00 to 20.00, Monday from 14.00 to 20.00
The area of the park
21,1 hectares
Tavrichesky palace and park ensemble is one of the unique objects of the cultural heritage of St. Petersburg, which has survived to this day and became a kind of a monument of the victory of the Russian Empire in wars of the end of the XVIII century. Its owner was Count Grigory Potemkin, an outstanding commander who joined the Crimea (Tauris) to Russia.
The garden was opened in 1783-1800 by the English garden master V. Gould during the construction of the Tauride Palace. On the site of a small river Samoroyka, a complex hydraulic system was constructed from two ponds connected by ducts. There are two islands on the big pond. From the ground, taken out during the construction of ponds, the coasters are filled.
In 1866 the Tauride Garden was opened for visitors. From 1930 to 1940, the garden was called the park of culture and recreation named after the First Five-Year Plan, from 1958 to 1985 it was called the City Children's Park, and in 1985 it was renamed the Tauride Garden.
In the north-western part of the Tauride Garden, at the corner of Potemkin and Shpalernaya streets, there is a Palm greenhouse. In the conservatory's winter garden, many tropical flowers and palm trees are collected. Visitors are offered interesting excursions. On the territory of the Greenhouse, various exhibitions of plants and floristry arts are held.
Индивидуальные экскурсии по городу и пригородам на автомобиле и минивэне
Петербург для тех, кто ценит комфорт и внимание
Заказать