Souvenir store "Santa-Pe"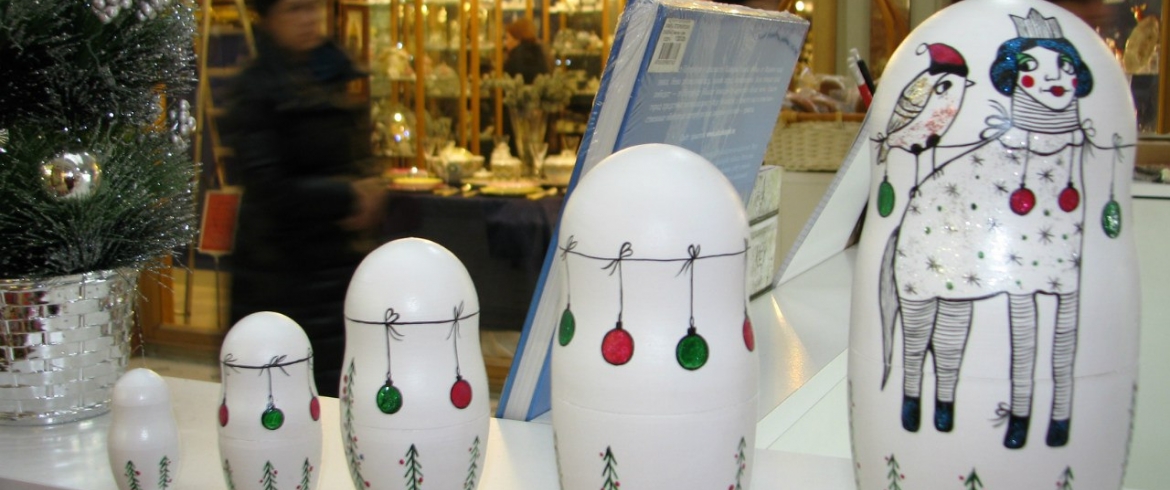 In the store you can find original souvenirs from Russian designers. Main feature is souvenirs with stereotypes about St. Petersburg. For example, there are cards about apathy and indifference, pieces of curb of St.Petersburg (because in Moscow they call it differently) and Russian dolls painted in Malevich style.
Prices start from 50 rubles and go up to 30000 rubles for amber.