Church
Spaso-Preobrazhensky Cathedral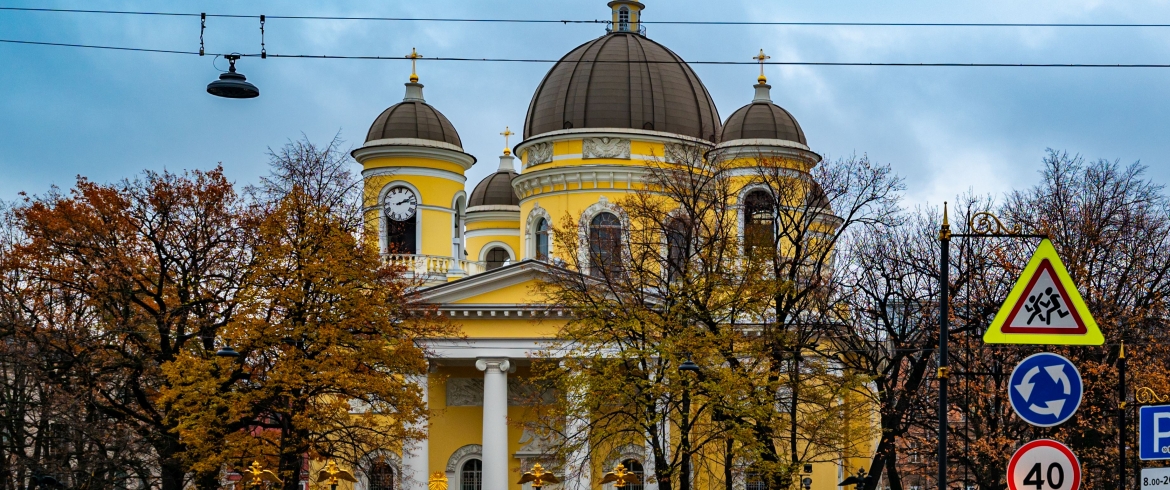 Address
Preobrazhenskaya sq., 1
Years of foundation
1825—1829
Active Orthodox church
The Spaso-Preobrazhensky cathedral is an outstanding architectural monument of classicism. The cathedral was built according to the project of V.P. Stasov on the site of a previous cathedral which burned down in 1825.
The cathedral was built in the site where the headquarters of the grenadier company of the Preobrazhensky regiment used to be. The cathedral's name gave the names to the Preobrazhenskaya square and the Radishev lane (former the Church lane).
The new cathedral, built in 1829, became one of the most popular cathedrals in St. Petersburg. V.P. Stasov's contemporaries said that there are two outstanding buildings in the city - the Kazansky cathedral and the Spaso-Preobrazhensky cathedral. For the creation of this cathedral the architect was presented by an emperor with a diamond ring and 1 325 rubles, saved by the architect from the construction of an unusual fence. The famous cathedral's fence consists of barrels of captured cannons taken from Turkish fortresses. It glorifies the victory in the Russian-Turkish war of 1828-1829.
An interesting fact is that the Spaso-Preobrazhensky cathedral has never stopped functioning. It was active during all Soviet period. Inside the church there is a board with a list of fallen officers of the regiment for the period from 1702 to 1917.
Today the cathedral is one of the most visited churches in St. Petersburg. The choir of the cathedral consisting of soloists of the Academic Chapel is widely known.
Индивидуальные экскурсии по городу и пригородам на автомобиле и минивэне
Петербург для тех, кто ценит комфорт и внимание
Заказать