Church
Spaso-Konyushennaya church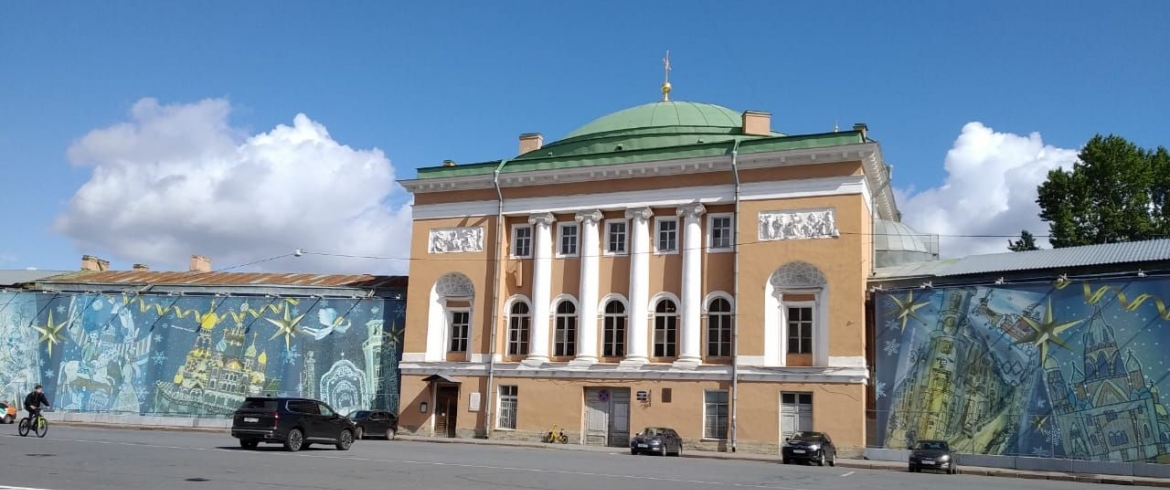 Address
Konyushennaya square, 1
Years of foundation
1720-1723
Architect
N. F. Gerbel, V. P. Stasov
Active Orthodox church
Originally, the church located at the Konyushennaya Square was wooden. It was built by the project of Domenico Trezzini. At the behest of Anna Ioannovna, the image of the Savior, the Holy Shroud and the icon of Znamenie were transported here from the Byzantine. In 1737, the shrines were transferred to a stone building of the court stables.
In the middle of the XVIII century the old church and the stables building, were rebuilt with stone. M.L. Kolokolnikov painted the images in the new church. In 1817-1823, the complex was rebuilt in the style of Empire by the project of architect V.P. Stasov. The facade of the building was decorated with four ionic columns. Bas-reliefs on the facade were made by sculptor V.I. Demut-Malinovsky. The church is crowned with a flat dome.
The interior of the church is also adorned with columns of the Ionic order. The iconostasis was created by the carver P. Kreitan, the images were painted by artists V.K. Shebuyev, F.P. Bryullov and A.E. Egorov.
The Spaso-Konyushennaya church notable for the fact that A. Pushkin's funeral took place here in February 1837, as evidenced by the memorial plaque.
After the revolution, the church was closed. In 1923, the premises of the church housed the Club of the mounted police station. After that, the branch of the "Hydroproject" institute was located here. In 1990, the building was returned to the church. Regular church services have been held here since 1991. Restoration works were completed by 1999.
По Санкт-Петербургу и туристическим пригородам — пешком, на автомобиле или минивэне
65
увлекательных индивидуальных экскурсий
Заказать