Музей
Church of the Savior on Blood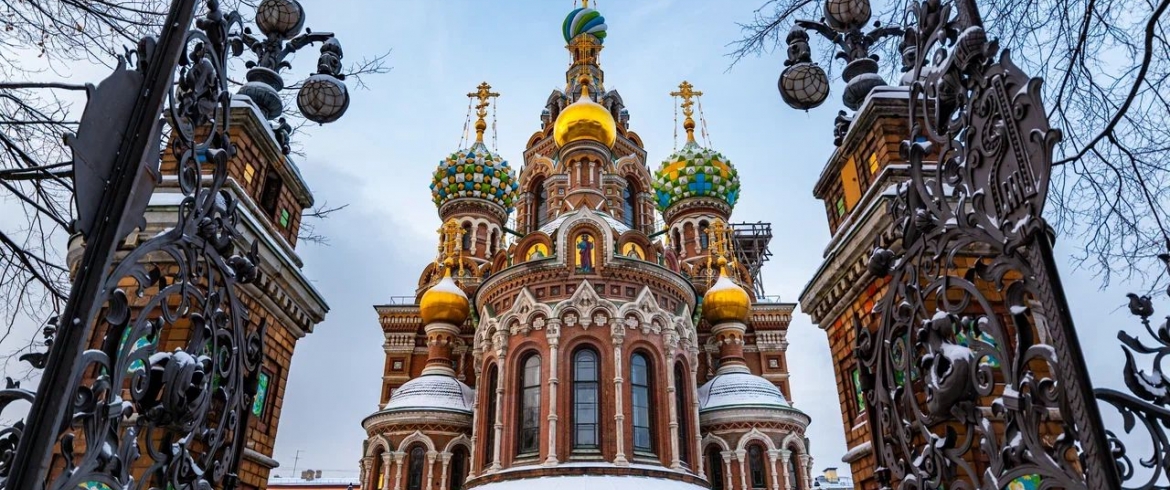 Address
Embankment of the Griboyedov Canal, 2A
Monday, Tuesday, Thursday, Friday, Weekend
10:30 – 18:00
Wednesday
Closed
Timetable
Evening programs of the museum (from May 1 to September 30): from 18.00 to 22.30.
Entrance fee
Adults - 250 rubles.
Students, students, pensioners - 50 rubles.
Audio guide in Russian and foreign languages ​​- 200 rubles.
Integrated ticket to the Savior on the Blood and the Museum of Stone - 350 rubles.
The Church of the Savior on Spilled Blood is one of the main sights of Saint Petersburg, Russia. Other names include the Church on Spilled Blood, the Temple of the Savior on Spilled Blood, and the Cathedral of the Resurrection of Christ. The temple belongs to the museum complex «St. Isaac's Cathedral».
It is a unique memorial temple that was built in memory of the emperor-liberator Alexander II. On March 1, 1881, on the Griboedov embankment, an attempt to kill the emperor was made. The autocrat died of his injuries. Hence the name of the cathedral.
First, a temporary chapel appeared, it was built on city funds by the project of Leonty Benois (Russian architect, brother of the famous artist Alexander Benois). In April 1881, the first church service was held in the chapel. And in 1883 a new, large church was laid here. Famous architects of the XIX century were involved to create a project, as a result, Alfred Parland's project was approved. The cathedral was being build for more than 20 years; it was consecrated only on August 19, 1907.
The temple is made in the "Russian style", it is similar in many respects to the St. Basil's Cathedral, built in the 16th century, but, unlike it, is already a stylization. The cathedral is famous all over the world for its mosaic. Here you can see the largest collection of mosaics in Russia, Altaic and Ural ornamental stones, colored marbles from Italy, as well as a mosaic collection of Russian heraldry.
Across the road from the Savior on the Blood stands a chapel-sacristy in the name of the Iberian Icon of the Mother of God - two buildings make a single architectural ensemble. In the sacristy, the Stone Museum is opened, where the exhibition "Time to collect stones" is displayed, revealing the diversity of the use of various types of colored ornamental stone in the decoration of the Savior on Blood and St. Isaac's.