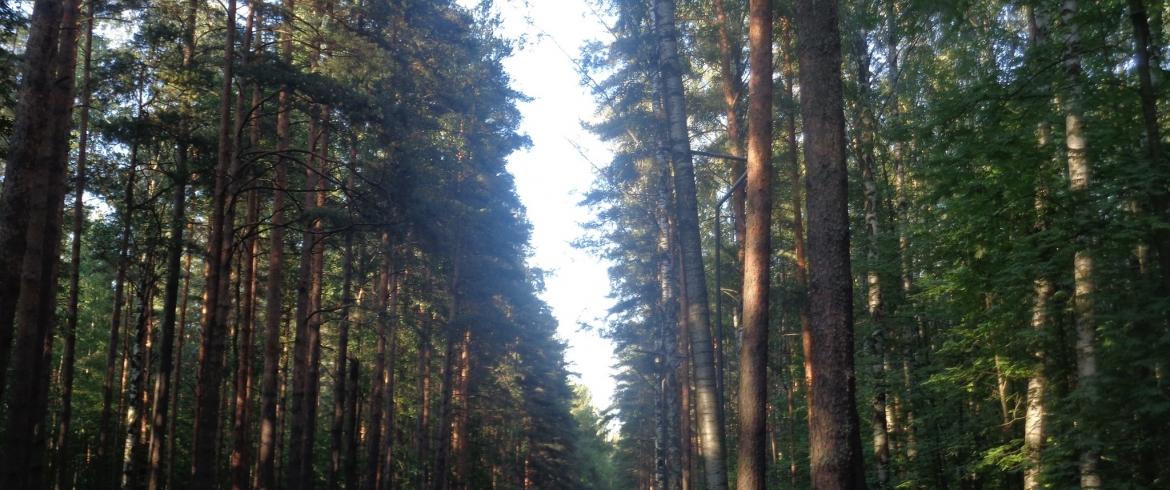 The area of the park
300 ha
Sosnovka is a large landscaped forest park in the north of St. Petersburg.
The history of the park goes back to the first half of the 19th century. In the 1830s, when the environs of the Forestry Institute (the present-day Forestry Academy) were gradually turning into a summer cottage, the lands to the north of it, overgrown with pine forests, began to be called Sosnovka. Summer residents loved to walk here. For example, it is known that in the summer of 1844 the writers Turgenev and Belinsky walked "along the pine rows" (both had summer cottages nearby).
Sosnovka had a reputation as a suburb of the capital city, convenient for duels. So, in February 1840, Lermontov's duel with Ernest de Barant, the son of the French ambassador, took place here. No one was hurt, but Lermontov was exiled to the Caucasus as a punishment, where he was soon shot in another duel by N.S. Martynov.
During the Great Patriotic War, a military airfield was located in Sosnovka. In February 1978, a monument was erected on the north-eastern outskirts of the former airfield. A memorial cemetery of pilots has been preserved not far from it.
In the 1960s, when the Shuvalovo-Ozerki area began to be built up, they decided to leave a huge piece of forest and make a forest park. Since November 1968 it has been called Sosnovka City Park.
The size of the park is over 300 hectares. Here everyone can choose an entertainment to their liking: stroll along the shady alleys, play football or tennis, shoot at the shooting range or ride a bike. There are several sports grounds for children, an extreme driving school with a motorcycle track for little drivers, horse and pony rental shops. Here you can admire picturesque ponds, unusual pine sculptures from Korea, feed squirrels and listen to birdsong.
In May 2017, a monument to the legendary "Maiden's Team" was unveiled on the territory of the park - military trainers and service dogs who helped in demining on the Leningrad Front. It was here in the years of the Great Patriotic War that the NKVD service dog breeding school was located.
Индивидуальные экскурсии по городу и пригородам на автомобиле и минивэне
Петербург для тех, кто ценит комфорт и внимание
Заказать