Square of the Zodiac Signs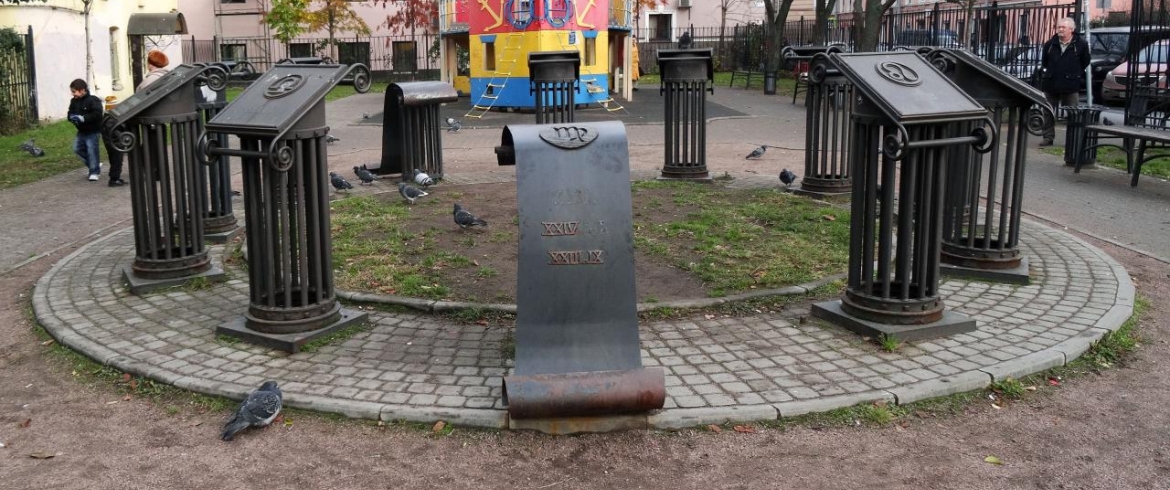 This landmark is located in a quiet area of St. Petersburg, far from tourist places, near the metro station "Ligovsky Prospekt".
In a small public garden in 2010, a sculptural composition with signs of the zodiac was installed. There are nine columns of wrought iron with plates and three scrolls around the flower bed. They depict the twelve signs of the zodiac. They say that if you put your palms on your sign, you can know the future.
To find the square, you need to go from the metro station "Ligovsky Prospect" to the underground passage to the other side of the avenue, go along Konstantin Zaslonov Street, turn to Volokolamsky Lane and enter the first courtyard after the intersection.
Индивидуальные экскурсии по городу и пригородам на автомобиле и минивэне
Петербург для тех, кто ценит комфорт и внимание
Заказать