Church
Skorbyashenskaya Church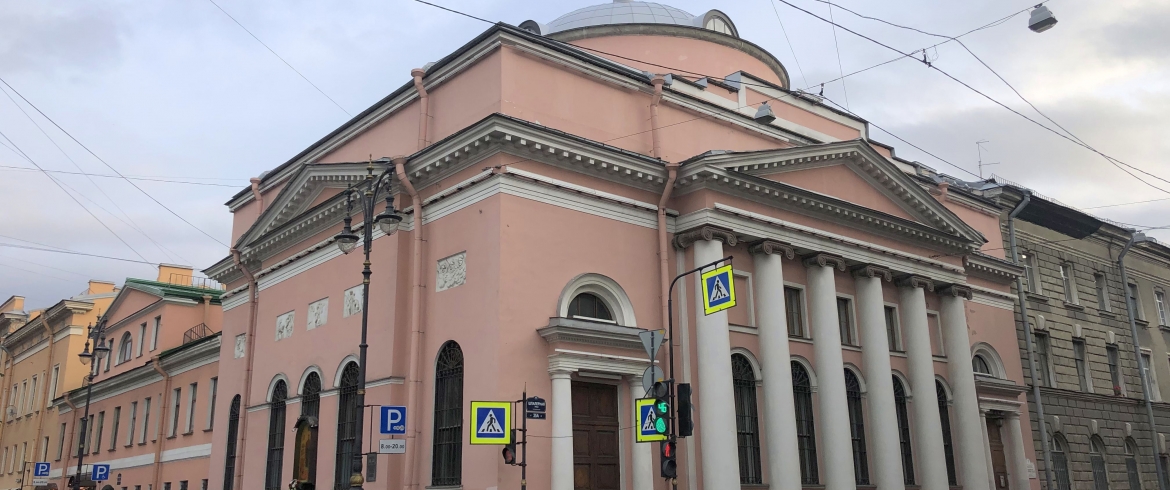 Address
Chernyshevskogo ave., 3
Active Orthodox church
The history of the church dates back to the first years of the construction of St. Petersburg. At the beginning of the XVIII century, villages surrounded by marshes were located in a place where the Chernyshevsky prospekt and Shpalernaya street intersect today. Peter I gifted this piece of land to his sister Natalia Alekseyevna. In 1711, a stone palace was built here for the princess and a house church was built there in honor of the Resurrection of Christ.
The wonder-working icon "Joy of All Who Sorrow" of the Mother of God revered from the second half of the XVII century was moved to the new church from the Church of the Transfiguration of Our Lord located on Ordynka. This icon became one of the first shrines of the young St. Petersburg.
During the times of Elizaveta Petrovna, the house church was turned into a parish church. In 1801 it was transferred to the diocesan administration of the Synod. In 1811, there was a fire that destroyed the barn belonging to the church, and the bell tower.
In 1817-1818, according to the project of the architect Luigi Ruska, the stone buiding of the Skorbyashenskaya church was built as an example of high classicism. Inside the church is a rotunda with 24 ionic columns supporting its dome.
The church was closed in the post-revolutionary years. In 1932, the building was handed over to the Museum of the History of Religion. Since 1970 it housed the city department of the All-Russian Society for the Protection of Historical and Cultural Monuments.
In 1993, the worship services were resumed in the church.