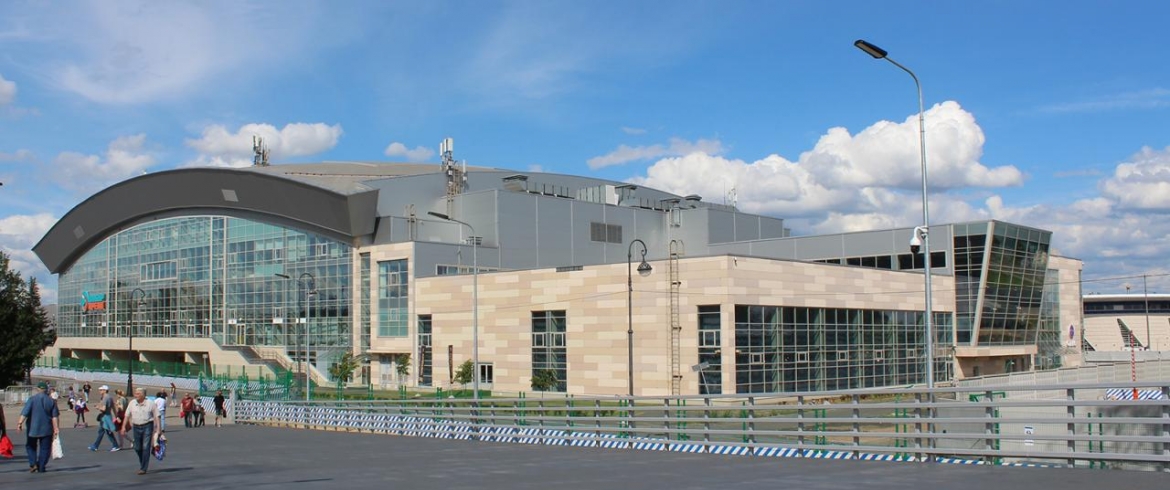 Address
Football alley, 8
Architects
P.I. Loshakov, N.P. Loshakov, A.V. Nikolaenkov
Concert and sports complex "Sibur Arena" is a multifunctional building on Krestovsky Island. It is located in the Primorsky Victory Park, near the new football stadium "St. Petersburg".
The complex was built on the site of the reserve field of the Kirov Stadium and was opened on September 11, 2013. It is considered one of the best sports facilities in the country. In addition to the main arena for 7,120 spectators, there are two training areas, an aqua zone (swimming pool, sauna, hamam), a gym, a dance hall, and a restaurant in the VIP zone.
In the walls of the "Sibur Arena" competitions in basketball, handball, volleyball, tennis and boxing are held. In addition to sports competitions, concerts, circus performances, theatrical shows, as well as exhibitions, conferences and business events are organized here.