Church
Evangelical Lutheran Church of Saint Katarina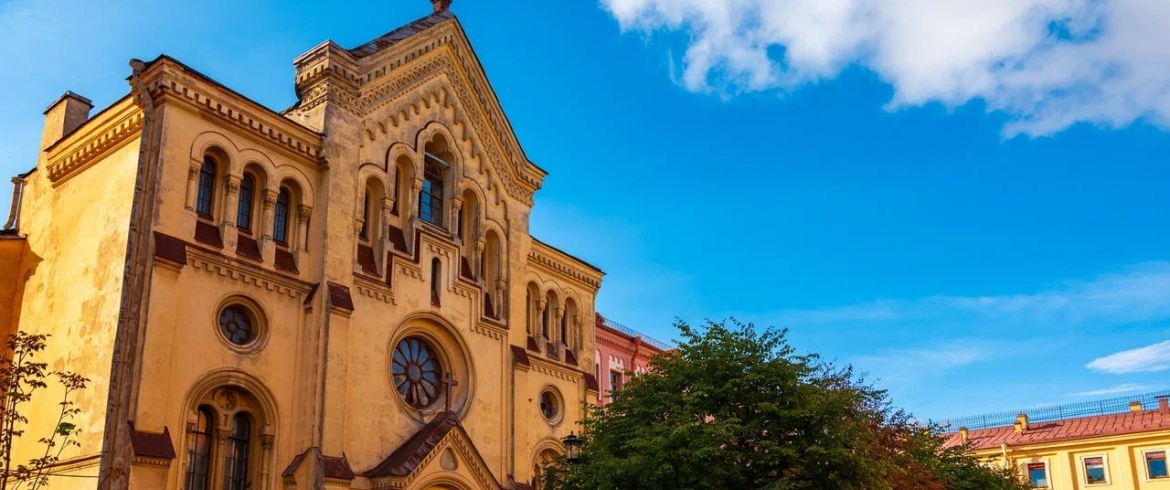 Address
Malaya Konushennaya Str., 1
Years of foundation
1863-1865
The functioning Evangelical-Lutheran church
The parish of the Lutheran Swedish Church in St. Petersburg was founded in 1703. At that time it was the first and the only non-Orthodox parish in the new capital. In the XIX century the number of parishioners amounted to 7000 people.
The modern stone building of the church, located next to the Consulate General of Sweden, was built in 1865 by architect Carl Andersson.
The church for 1200 seats was built in pseudo-Romanesque style with a rose window. The cost of construction amounted to 100 thousand rubles, 5 thousand of which was donated by Emperor Alexander II. Religious paintings were made by Professor N. Tirsch from Munich. Also an organ was installed in the church. In the Soviet era the parish ceased to exist, the temple building was nationalized and converted into a sports hall.
The parish restored its activities in historical places in the early 1990s, and at the end of 2005 the church building was completely transferred to the disposal of the parish. Divine services of the week: twice a month in Swedish, the rest of Sundays - in Russian. The parish also organizes various cultural events.
Индивидуальные экскурсии по городу и пригородам на автомобиле и минивэне
Петербург для тех, кто ценит комфорт и внимание
Заказать