Museum
St.Petersburg State Puppet Museum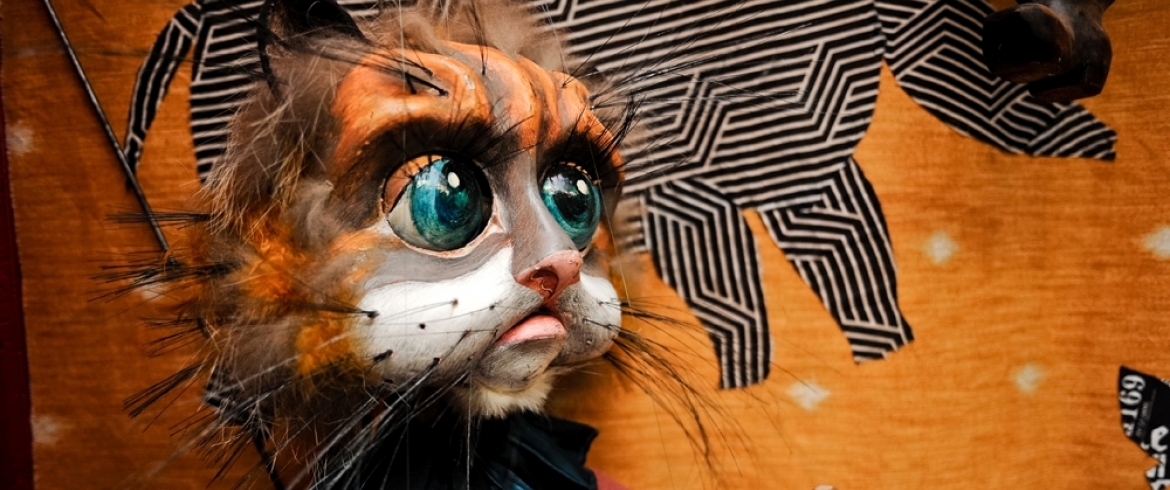 Address
Emb. R. Karpovki, 32
Entrance fee
Adults - 300 rubles, schoolchildren, students and senior citizens - 200 rubles, preschoolers - 150 rubles.

The last Monday of the month is the day of preferential visit. Tickets: adults - 150 rubles, schoolchildren, students and senior citizens - 100 rubles, preschoolers - 75 rubles.
The St. Petersburg Puppet Museum is one of the first non-state museums in Russia; it was created in 1998 under the scientific and methodological leadership of the Russian Ethnographic Museum. The museum includes 12 halls of the exhibition space, including halls of interior dolls, theater, fairy tales, Russian folklore dolls, traditional ceremonies and festivals, the Forest Kingdom hall, the frivolous dolls hall, Pride and Glory of the Fatherland, Petersburg Perspective, as well as demonstration workshops.
An important part of the museum's exposition consists of dolls, textile collages, masks made by students of the production department of the Academy of Theater Arts. The best works of students collected in the halls of the museum were created at the Theater Academy at different times under the guidance of the leading faculty teachers - T.V. Slezina, L.V. Ludinova. Collaboration with the Academy of Theater Arts contributed to the emergence of the principle of exposure, new to the Petersburg Puppet Museum.
Now the museum funds already number about 40,000 storage units and include objects of various origin, material, time of manufacture. These are not only dolls, but also home decoration, fragments of clothing, museum replicas, authentic ethnographic traditional things, and, of course, souvenir dolls in historical costumes of different peoples and eras, the author's artwork of contemporary designers and masters of St. Petersburg and other regions of the country, theatrical samples.
The museum regularly hosts workshops, excursions, interactive programs, birthdays and other holidays, outdoor events, as well as puppet shows. A gift shop is always open for visitors, and you can enjoy a cup of coffee. And the museum building is surrounded by a marvelous rose garden.