Church
Sampsonievsky Cathedral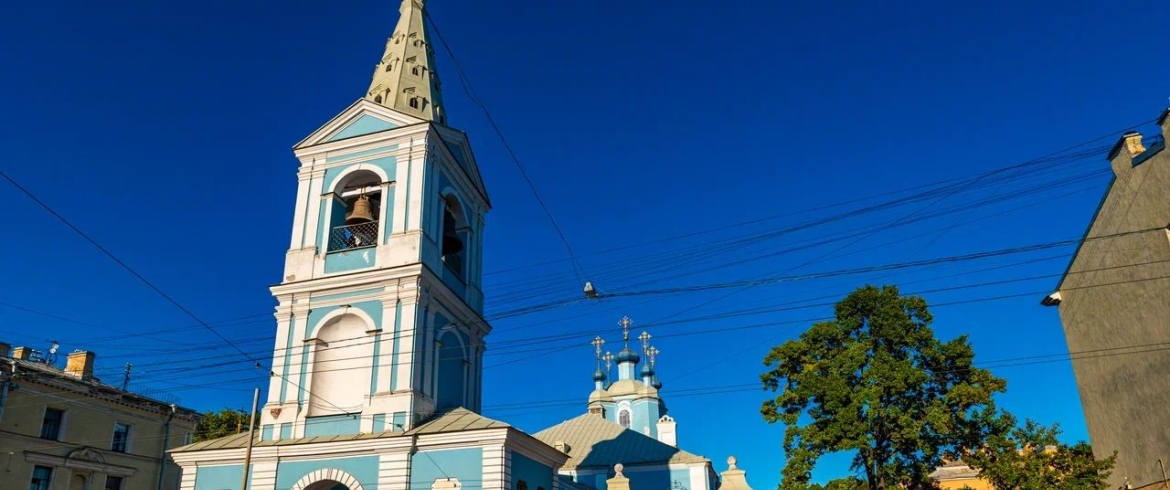 Address
Bolshoi Sampsonievsky ave., 41
Years of foundation
1728-1740
Active Orthodox church
The Sampsonievsky cathedral in St. Petersburg is one of the few preserved to this day architectural monuments of the first half of the XVIII century.
On June 27, 1709, on the day of the commemoration of the memory of St. Sampson the Hospitable, a significant military victory took place that was decisive in the end of the Northern War. Russian troops defeated the Swedish army in the Battle of Poltava. To mark this event, Peter I ordered to build a wooden church near the Vyborg road leading to the Swedish king's possessions. The church was rebuilt into the cathedral in 1728-1740. The bell tower was constructed in 1740.
The architect of the cathedral is P.A. Trezzini. The name of the architect of the bell tower is unknown. The chapel was built in 1909 in the style of the Elizabethan baroque and modeled after F.B. Rastrelli. It differs markedly from the cathedral and the bell tower. Its architect was A.P. Aplaxin.
In 1711, a cemetery was built near the Sampsonievsky church. People of art were buried here. Among them are architects D. Trezzini, A. Schluter, J.B. Leblon, G. Mattarnovi, sculptor K.B. Rastrelli, painters L. Caravac and S. Torelli. Nowadays only a mass grave of A. Volynsky, A. Khrushchov and I. Eropkin, who were executed in 1740 on charges of conspiring against Biron, remained. In 1885, a monument was erected on the site of this burial by decree of Catherine II.
In 1938, the cathedral was closed. After the war it was transferred with all its property to the Library of the Academy of Sciences. The building was used for storage of books and stationery. The roof of the cathedral destroyed during the war was restored in 1957. In 2000, the cathedral was opened as a museum-monument. Church services were held there only on weekends and holidays. In 2017, the cathedral was transferred to the administration of the Russian Orthodox Church.
Индивидуальные экскурсии по городу и пригородам на автомобиле и минивэне
Петербург для тех, кто ценит комфорт и внимание
Заказать