Park
The Garden of San Galli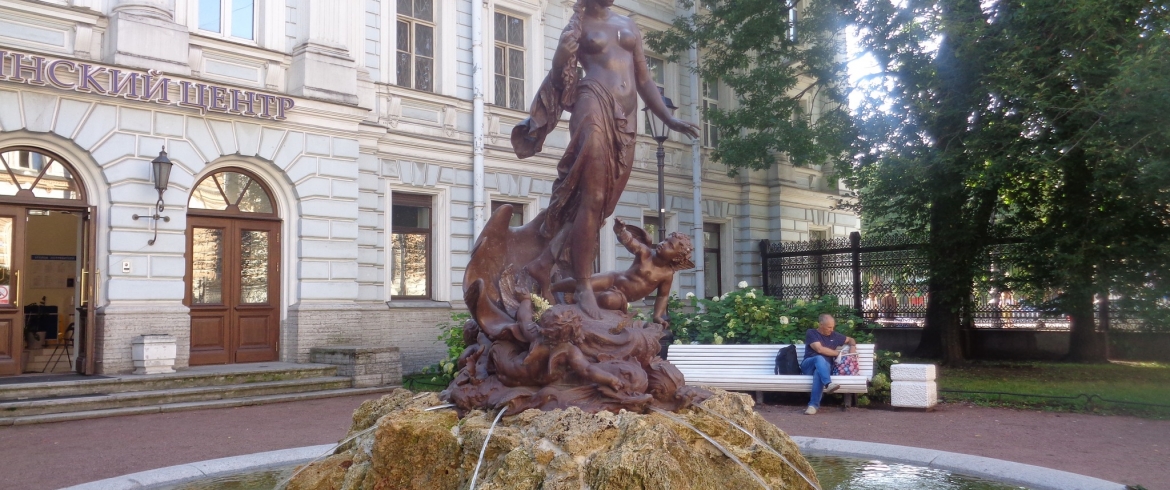 Address
Ligovsky pr., 62-64
The San Galli Garden, or the Sangal Garden, is a small green garden located on Ligovsky Prospekt between Moscow Station and the Obvodny Canal Embankment. In the Soviet years, it was called the "Cooperator" garden and the Frunze Garden.
Initially, the garden was part of the complex of the Iron foundry and mechanical plant, founded by a German businessman, the inventor of the first steam radiator and the "king" of the Russian cast iron, Franz Karlovich San Galli.
One of the attractions of the garden is a massive cast-iron fence of art casting, made at the San Galli plant, which was later renamed into the Cooperative plant. Once there was also installed the fountain "The Birth of Aphrodite". Currently, the fountain is dismantled and is under reconstruction.
The garden of San Galli is not a tourist place. However, according to local residents, this is one of the few green areas in the city center where you can relax from the city noise.
Индивидуальные экскурсии по городу и пригородам на автомобиле и минивэне
Петербург для тех, кто ценит комфорт и внимание
Заказать