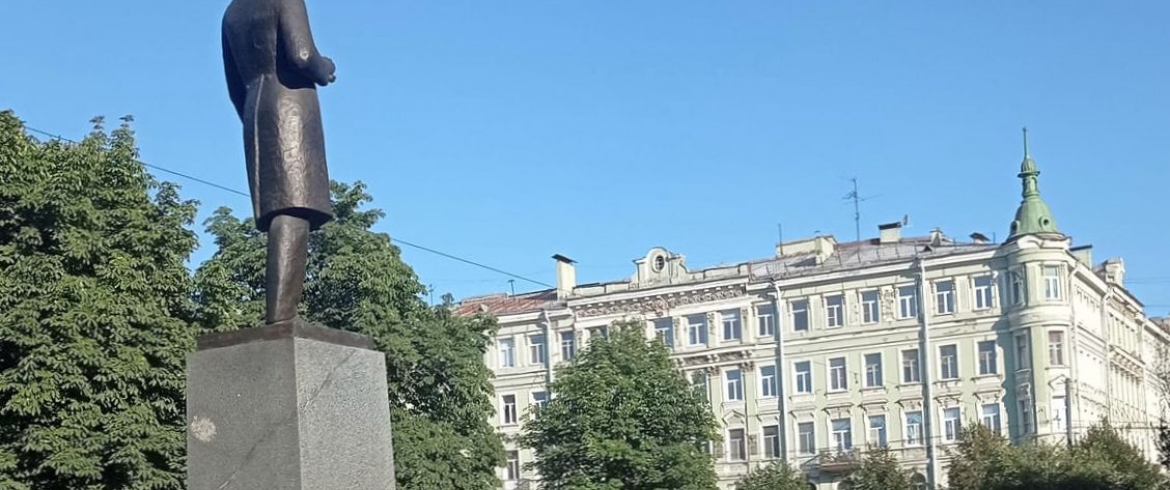 Address
Corner of Greek Ave. and Nekrasova st.
The area of the park
1, 68 ha
The garden on the corner of Grechesky Prospekt and Basseynaya Street (now Nekrasov St.) was set up in the 1880s near the pools of the Ligovsky Canal, which delivered drinking water from the League River (now Duderhofka) to the center of St. Petersburg. The area adjacent to the pools was called Prudki. In the second half of the 19th century, the canal was visited and Ligovskaya Street was laid along its former channel (Ligovsky Prospect since 1956).
In 1882, homeowners and residents of the Pesky district sent a request for permission to arrange for the creation of a public garden on their own funds between the eastern shore of the large basin and Greek Avenue.
On May 6, 1885, the square was inaugurated and received the name Greek - along Greek Avenue and the nearby Greek church. In 1891, after backfilling part of the Ligovsky Canal and both pools (ponds), the garden was expanded.
In 1899-1900, on the corner of Grechesky Prospekt and Prudkovsky Lane, the building of the City Elementary School named after Emperor Alexander II (today there is gymnasium No. 166) was built according to the design of Boleslav Brzhostovsky and Nikolai Vitashevsky. This entailed another redevelopment of the garden.
In 1918, Basseynaya Street was renamed Nekrasov Street, and in December 1922 a bronze bust of N.A. was installed in the Greek Garden. Nekrasov work of the sculptor V.V. Lisheva. In 1946, when Nekrasov's 125th birthday was celebrated, the bust was transferred from the garden to Liteiny Prospect and installed in the square of house 37 - obliquely from house 36, where the poet lived. Modern monument to Nekrasov by sculptor L.Yu. Eidlin and architect V.S. Vasilkovsky was established on December 14, 1971.
In 2003, a monument to Ioannis Kapodistrias (1776–1831), a Russian and Greek statesman and the first ruler of independent Greece, was erected on May 29, 2003, at the exit from the garden to the Oktyabrsky Concert Hall. This monument is a gift from the Greek government and the Greek community in Russia to the 300th anniversary of St. Petersburg.
In 2009–2010, the Greek Garden was reconstructed. The territory was fenced with a forged lattice with a twisted pattern, made in accordance with the fragment of the old fence found during the reconstruction.
Индивидуальные экскурсии по городу и пригородам на автомобиле и минивэне
Петербург для тех, кто ценит комфорт и внимание
Заказать